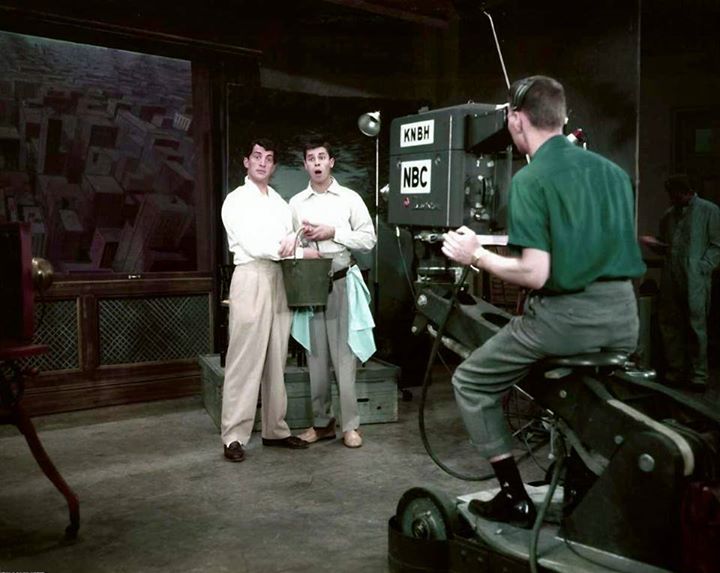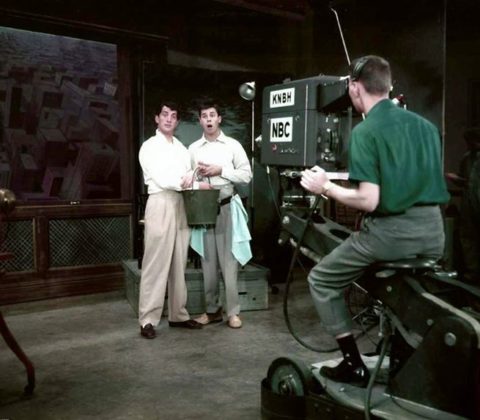 2 Color Rarities From "The Colgate Comedy Hour" + Jerry Lewis Interview
Here, we will see very rare color home movie footage of Colgate hosts Martin & Lewis, Abbott & Costello and Eddie Cantor all arriving at The El Capitan Theater, also a rare color rehearsal shot of Dean and Jerry – plus kinescope footage of the sketch that night. But that's not all!
Let's start with this Archive of American Television, Emmy Legend interview with Jerry talking about the Colgate days, and how he and Dean always beat Ed Sullivan.  https://www.youtube.com/watch?v=TOnXZDjyPqI
Next up, in a rare happening, three of the five (rotating weekly) hosts of "Colgate Comedy Hour" are caught in a color home movie arriving at The El Capitan Theater for rehearsal of the celebration of the 100th episode show. Most likely, Hope and O'connor were doing their part in New York, as the show not only rotated hosts, but origination cities. https://www.youtube.com/watch?v=O7Frk8Z1vEw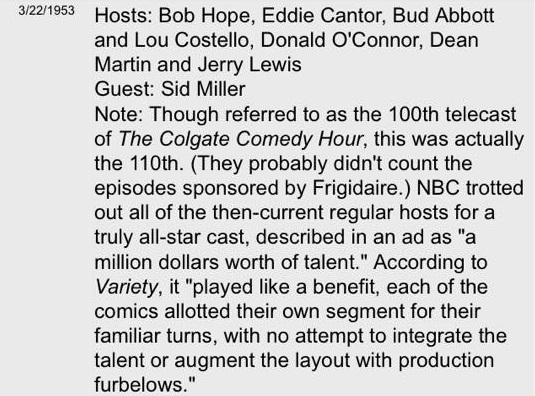 Just before the video clip, which will start at 6:44, there is a classic live Ajax commercial, complete with the "bubba buma bum bum" lyric many of us still remember. This beautiful color photo was taken during rehearsal of "The Photographer" sketch on the March 23, 1952 "Colgate Comedy Hour". Dean, the dapper photographer, Jerry, the daffy window washer.
The video will start at the top of this sketch which is in the first third of the one hour show. You can see the intro and billboard of guests (which includes Jerry's father Danny Lewis) with just a mouse click to the front of the video. This is from Season 2, Episode 30.
http://youtu.be/yeFxrKlNIV4?t=6m44s
NBC's El Capitan Theater was the west coast home of "The Colgate Comedy Hour". Just before NBC leased it in 1952, Richard Nixon's "Checkers Speech" was filmed here. In the fall of '63, ABC bought the theater and renamed it "The Jerry Lewis Theater" which is where his ill fated 13 week show was done from. By January of '54, this had become "The Hollywood Palace" and was where the show of the same name came from. In late 1964, this is where ABC's first live color came from. When the fall sesaon of Place debuted, it was before 4 RCA TK41 color cameras. The control truck and cameras were on lease from RCA. In late '65, a new control room was built with all Norelco equipment. Enjoy and share! -Bobby Ellerbee