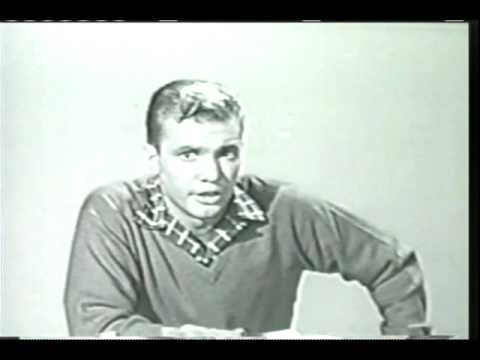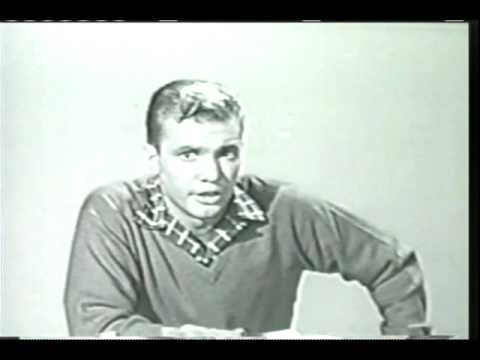 Dobie Gillis…An Interesting Backstory, Part 2

Dobie Gillis…An Interesting Backstory, Part 2
https://www.youtube.com/watch?v=W1ldfGFrfqo
At the link is a rare pilot pitch made for introducing the show to networks and sponsors. There are some interesting new faces in this including Tuesday Weld, Yvonne Craig and a then unknown actor named Bob Denver. There are also some familiar faces as Dwayne Hickman introduces us to not only the characters, but to Max Shulman…author and creator of Dobie Gillis.
Max Shulman's first Dobie Gillis short stories were printed in 1945, and a short story compilation, 'The Many Loves of Dobie Gillis'. was published in 1951. Aside from Dobie and his parents, Zelda Gilroy was the only other character from the books directly adapted to the series as a regular or recurring character.
Metro-Goldwyn-Mayer produced the first media adaptation in 1953 as 'The Affairs of Dobie Gillis', a black-and-white musical film starring Debbie Reynolds, Bob Fosse, and Bobby Van as Dobie Gillis. Following its release, Shulman set about the task of bring Dobie Gillis to television. An initial pilot was produced by George Burns (yes, THAT George Burns) in 1957, with his son Ronnie Burns starring as Dobie.
After this pilot did not sell, Shulman took Dobie Gillis to 20th Century Fox Television. Fox asked Shulman to reduce the Dobie character's age from 19 to 17, making him a high-school student instead of a college student and an age peer of Ricky Nelson from 'The Adventures of Ozzie and Harriet' and Wally Cleaver from 'Leave It to Beaver'. Shulman agreed to the change.
First pitched to and rejected by NBC, 'The Many Loves of Dobie Gillis' was greenlit by CBS in April of '59 and aired from September 29, 1959 – June 5, 1963. The show was filmed with two cameras, a method that producer and director Rod Amateau had learned while working on The George Burns and Gracie Allen Show. Fox turned out one episode of Dobie Gillis a week, working from May to December of each year. Dwayne Hickman's fourth-wall breaking monologues were saved for the end of the production of each episode; their length resulted in Hickman requesting and getting a teleprompter to read them from for season two forward.
The show was not filmed before a live studio audience, but during the first season, a live audience viewed each episode and provided its laugh track. After that, a standard laugh track provided by Charles Douglass (and his magical black box) was used.
A total of 147 episodes of the show were produced: 39 the first season, and 36 for each of the following seasons. I remember watching this as a kid, and seems others did too! Gary Marshall said 'Happy Days' was heavily influenced by Dobie, as was 'Scooby Doo-Where Are You', from Hanna Barbera. What do you remember about this show? Enjoy and share!
These clips include an alternate opening sequence and a piece where Dobie introduces the characters in his show. Look for Batgirl (Yvonne Craig), Tuesday Wel…