Ellerbee Classic Camera Census
This is the world's first and only count of the remaining studio size television cameras from the Golden Age and beyond.
Over 60 years of history is represented in this survey. The sad news is, there are very few that have made it. Included in the census are the RCA, Norelco, Marconi, GE and Dumont studio size cameras, and for the first time, I'm adding the Ikegami line to the list.
Also for the first time, I am attempting to count cameras on a worldwide basis. Most cameras are in the US, but thanks to Dicky Howett in England, we have a more comprehensive count on cameras abroad. I have now included the RCA and Marconi cameras at Dicky's Golden Age TV Recreations prop house and some others in UK museums, at the BBC, and in Australia and New Zealand.
No ENG, or shoulder-mounted cameras are included, nor are Sony or Ikegami cameras. Fortunately, two compete TK41 camera chains have been found since our last update, as have a few TK41 camera heads. A few more GE and Marconi cameras have surfaced and so have a few early RCA black and white camera heads. A large number of cameras from History For Hire have been added too. Since our last update, a few collections have been sold and a few added to. I am also happy to report that a very rare 1939 RCA Iconoscope studio camera has surfaced to join Steve McVoy's field version of the 1939 RCA Iconoscope camera. That makes a grand total of 324 RCA cameras left.
I'm sure there are others out there, but my bet is, less than 50 more than the 459 total cameras listed here. I have tried to be as inclusive as possible and have been in touch with not only private collectors like myself, but all of the major museums and archival sources that I know of including the sources below. If there are collections or sources that you would like me to know about for inclusion in the list, please feel free to contact me.
THANK YOU ALL for Participating!  Bobby Ellerbee
SPECIAL NOTE: To see some great charts and tables that show when certain cameras were manufactured, please see in this same section (Archives), TOTAL COLOR CAMERA COUNT by Lytle Hoover.
ABBREVIATIONS:
SSM = Smithsonian Institution National Museum of American History; information provided by Elliot Sivowitch (curator and "great grandfather" of all Television collectors)
MBT = Museum of Broadcast Technology in Woonsocket, R.I. (curators, Paul Beck and Tom Sprague)
MBC = Museum of Broadcast Communications in Chicago (curator, Bruce DuMont)
NEW = The Newseum in Washington, DC (curator, Carrie Christofferson)
VM** = Virtual Museum Page on Old Radio.com (curator, Lytle Hoover)
**For clarity, to avoid double counts, the cameras on the VM site have been included individually in the counts below
UCLA* = University of California at Los Angeles, Television Archives (curator, Dan Einstein)
*see other cameras at end
PIC = Private Collection, owner wishes to remain anonymous
ETF = Early Television Foundation, Hilliard Ohio (curator, Steve McVoy)
UN = University of Nebraska College of Jrl. and Mass Comm. Lincoln, Nebraska
HFH = History For Hire, the top prop shop for TV equipment in Los Angeles
MRT = Museum of Radio and Technology, Huntington, W. Virginia
SM = Schenectady Museum, a major repository of GE archives
HFM = Henry Ford Museum, Dearborn, Michigan
MBC = Museum Of Broadcast Communications, Chicago, Illinois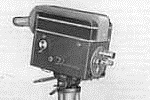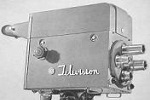 RCA TK10 (left) – TK30 (right) Series:
Bobby Ellerbee: 1 TK30, The Pat Weaver NBC Camera, presented to first President of NBC TV in appreciation for his achievements in programming. See the Ellerbee Collection for more.
Bobby Ellerbee: 1 TK10, one of the original 8 bought and used at WGN in 1948
Billy Graham Museum: 1 TK30
Chuck Pharis: 1 TK10, 7 TK30
Allan Weiner*: 1 TK10, 4 TK30
Tom Long: 1 TK30
UCLA: 1 TK10, 1 TK30
SSM: 1 TK30
PIC: 1 TK10, 1 TK30
Dicky Howett: 1 TK10, 1 TK30 (England)
Steve Selinger: 1 TK30A
ETF: 3 TK30A (on loan with 1948 RCA TJ 48 remote truck from Ohio State Historical Society)
UN: 1 TK30A (serial # 24, originally owned by WOW-TV Omaha)
Julian Burke: 1 TK30
Bill Kuhar: 1 TK30 used at CBS Studio 55 in NYC
Edwardo Suarez: 1 TK10
HFH: 3 TK30, 1 TK10
Ed Sharpe: 1 TK30
VM – KFOR: 1 TK30
Total TK10 and TK30 = 38 (Running Total = 38)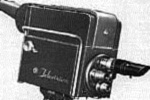 RCA TK11- 31 Series:
Bobby Ellerbee: 1 TK11-A-1
VM – Kennedy Library: 2 TK11 from WBBM Chicago (original Kennedy-Nixon Debate cameras) with thanks to the SSM
VM – Lloyd Scott: 1 TK11
VM – WHIZ-TV: 1 TK11
VM – Sarnoff Library (Courtesy of Dave Abramson): 1 TK31
MBT: 4 TK11/31
Chuck Pharis: 8 TK11/31
Jay Ballard: 1 TK11
Allan Weiner *: 2 TK11, 4 TK31
UCLA: 1 TK11 (from KTLA, donated by Steve Dichter)
Michael Aisner: 1 TK11 (from the Chuck Pharis Collection)
UCLA: 1 TK11, 1 TK31
SSM: 1 TK 11
Julian Burke: 3 TK11s
MBC: 1 TK31 (the remaining Kennedy-Nixon debate camera that was originally gifted Northwestern University)
David Johnson Collection: 1 TK31 (complete chain)
NBC: 1 TK31 (Rockefeller Plaza display)
Ronald Purtle: 2 TK11A
ETF: 1 TK31
Jan Lowery: 1 TK 11A (purchased from Chuck Pharis)
UN: 1 TK 11/31 (serial # 1420, originally owned by KUON-TV at UN)
Jim Bragg: 1 TK11
Edwardo Suarez: 1 TK11
Bill Howard, KOCO: 1 TK 11
HFH: 3 TK11
Chuck Conrad: 1 TK11A (Serial # 1475, from KIIV Sherman TX)
Dicky Howett: 1 TK11 (England)
Ed Sharpe: 1 TK11
VM – WHIZ lobby: 1 TK11
VM – Bill Howard: 1 TK11
VM – WEWS lobby: 1 TK11
VM – Oklahoma Historical Society: 1 TK11 (from KETA)
Total TK 11/31 = 54 (Running Total = 92)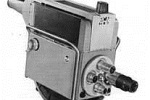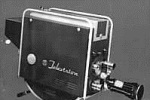 RCA TK14 (left) and (right) TK15:
Chuck Pharis: 2 TK15, 2 TK14
PIC: 1 TK15
Alan Weiner: 2 TK15
MBT: 1 TK14, 1 TK15
Ed Sharpe: 2 TK14
Total TK 14/15 = 12 (Running Total = 103)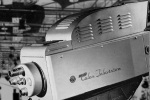 RCA TK40 – 41 Series:
Bobby Ellerbee: 1 TK41C (from KTLA: former '4th sister' to the Red Skelton TK41A cameras now at UCLA)
Ed Reitan: 1 TK40A (one of the first CBS Television City color cameras, Los Angeles)
Kris Trexler: 1 TK41C (from KSTP)
MBC: 1 TK41C (from WGN)
UCLA: 3 TK41Bs (the Red Skelton, Red-E-O Video cameras were sold to KTLA; now archived at UCLA)
David Woods/WCOV: 1 TK41C
Chuck Pharis: 1 TK40 ("1952 earliest known RCA color camera. This is a 1 of only 2 prototypes built and used for testing by NBC on sports coverage. It bridges the gap from 'coffin cameras' to production model. RCA/NBC later updated the viewfinder and some internals on this camera as it entered regular service at NBC Burbank when the TK40 production models arrived.)
Chuck Pharis: 5 TK41 (one with complete chain, twin of Rick Wold's new TK41)
MBT: Jay Ballard's 1 TK41B and 1 TK41C on permanent display
Allan Weiner *: 1 TK40, 1 TK41
Bob Ennis: 1 TK41C (from the Chuck Pharis Collection)
Steve McVoy: TK41C (no viewfinder…yet) Early Television Museum in Hilliard, Ohio
SSM: 1 TK41 (from WALB-TV, Albany, Ga.)
PIC: 1 TK41C
Axeman Army-Navy Store: 1 TK41 (on display at their Minneapolis store)
Chalina Johnson: 1 TK41C (bought from Chuck Pharis)
Leonardo Ferraz: 1 TK41C (complete chain)
Oklahoma State Museum: 1 TK40A twin of the MBT TK40A from WKY-TV, one of a pair (see MBT below)
MBT: 1 TK40A, one of a pair of the first 2 color cameras delivered to a local station WKY-TV; twin at OK State Museum
Julian Burke: 2 TK41C
Rick Wold: 1 TK41C (complete chain, twin of new Chuck Pharis TK41)
Jim Bragg: 1 TK41C
HFH: 3 TK41s from CBS
Ed Sharpe: 1 TK41C
PIC: 1 TK41C (a former director in LA has one but wishes to keep his name private)
MBC: 1 WGN TK41 on display in Chicago
Total = 36 (5 TK40s and 31 TK41s) (Running Total = 140)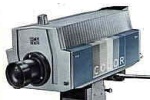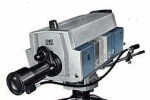 RCA TK42 – 43 Series:
Bobby Ellerbee: 1 TK42
Julian Burke: 2 TK42, 1 TK43
Chuck Pharis: 1 TK42
Allan Weiner *: 1 TK42 , 2 TK43s
Tom Long: 1 TK42
Jay Ballard: 2 TK42s
WAVY-TV: 1 TK 42
UCLA: 2 TK42s, 1 TK 43
DC Video: 1 TK42 with chain
Ed Sharpe: 1 TK42
Total = 17 (Running Total = 157)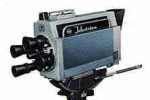 RCA TK60:
Bobby Ellerbee: 2 TK60s
VM – J.F.K. Library: 1 TK60 (from Paul Beck with thanks to the SSM)
MBT: 9 TK60s
Chuck Pharis: 5 TK60s
Jay Ballard: 1 TK60
Allan Weiner *: 1 TK60
UCLA: 2 TK60
Julian Burke: 1 TK60
DC Video: 1 TK60
SSM: 1 TK60 (at Kennedy Library)
Robert Voll: 2 TK60
Jan Lowery: 1 TK60
Bob Blauvet: 1 TK60
Brian Summers (UK): 1 TK60
Jim Bragg: 2 TK60s
HFH: 4 TK60s
Ed Sharpe: 2 TK60
James Patterson: 1 TK60 (Australia, oldtvgear.com)
Total = 38 (Running Total = 195)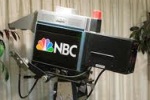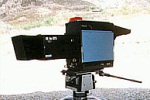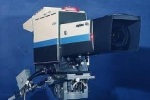 RCA TK 44 (left) – TK45 (center)  – TK46 (right) Series:
Bobby Ellerbee: 2 TK44s, 2 TK46s
VM – Bob Meza: 1 TK44 (Bob was the last engineer at NBC Burbank to work on the 44s)
Jon Lessa: 3 TK44s
MBT: 3 TK44s, 4 TK45s
VM – WLIO-TV: 1 TK44
Chuck Pharis: 3 TK44s, 2 TK45s, 1 TK46
Jay Ballard: 3 TK44s
VM – Lytle Hoover: 1 TK44 (curator of the Virtual Museum at oldradio.com)
Ed Sharpe: 2 TK44
DC Video: 2 TK45s, 5 TK46s
PIC: 1 TK44
Ronald Purtle: 1 TK45
Jan Lowery: 1 TK44
UN: TK44B (serial # 08043; original owner WOWT-TV, Omaha)
John Bolin: 2 TK44s
Jim Bragg: 1 TK44
HFH: 4 TK44s, 2 TK45s
Joe LaRe': 1 TK44
James Patterson: 1 TK45 (Australia, oldtvgear.com)
VM: 1 TK44, Dennis Lamb
VM: 1 TK46, Carl Bergquist
Total = 52 (Running Total = 250)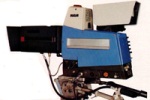 RCA TK47:
Bobby Ellerbee: 1 TK47
VM – Lytel Hoover: 2
Ed Sharpe: 3
Chuck Pharis: 2
Jay Ballard: 11
Lou Gordon: 4
Tom Long: 1 TK47C Model
MBT: 5
Jan Lowery: 1 TK47
Brian Summers (UK): 2 TK47
John Bollin: 1 TK47
Jim Bragg: 2 TK47
HFH: 4 TK47s
Jodie Peeler: 1 TK47 with chain (formerly of KCET-TV)
Total = 40 (Running Total = 290)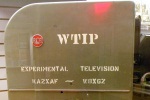 RCA 1939 Iconoscope:
MRT: 1 1939 Studio Camera, (Model MI-21081-A) Very rare field camera, recently acquired and on display.
ETF: 1 1939 Field Camera. A very rare and historic camera. Steve McVoy has had this a few years and a great page of pre 1945 cameras on his site can be seen by clicking here
Total = 2 (Running Total = 292)
End of RCA Cameras: counting 292 known, remaining RCA studio cameras.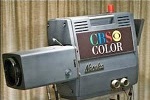 Norelco PC60 – PC70:
Bobby Ellerbee: 1 PC60, 2 PC70s
NEW: 4 PC70s (CBS – Cronkite Studio cameras)
MBT: 4 PC60s, 6 PC60-70s, 4 PC70s (+ 1 PCP 70)
Chuck Pharis: 2 PC-60s, 4 PC-70s
UCLA: 1 PC 70
Allan Weiner *: 1 PC70 + 2 PCP 70s
Ed Sharpe: 3 PC70
Martin Perry: 1 PC60
HFH: 10 PC70s
DC Video: 2 PC70s with chains
Julian Burke: 1 PC70
Total = 48 (Running Total = 340)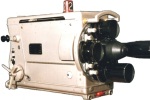 Marconi: Mark V – Mark VII
Bobby Ellerbee: 1 Marconi Mark IV, 1 Mark VII (Sesame Street, Tele-Tape Productions)
Guy Spiller: 2 Mark VII
Chuck Pharis: 2 Mark IV
UN: 1 Mark VII, original owner KOUN-TV at UN
Chuck Conrad: 1 Mark IV head with 3 ccus (WFAA/Dallas, Kennedy – Oswald)
James Patterson: 1 mint condition Mark IV, 1 Mark VIII, Melbourne, Australia…OldTVGear.com
Dicky Howett: 1 Mark II, 1 Mark III (see all his cameras in the Collections section)
Golden Age Television Recreations: 1 Mark ll, 10 Mark llls, 6 Mark IVs, 2 Mark Vs and 7 Mark Vllls
(this is the top UK TV prop house owned by Dicky Howett).
Special Note: In a conversation with Dicky Howett, he estimates there is 1 more Mark IV in Australia, 2 more in New Zealand and 4 more in British museums, including the BBC, for 7 more surviving Marconi cameras.
Total Mark ll is 5 worldwide Total Mark llls is 11 worldwide
Total Mark IVs is 16 worldwide Total Mark Vll is 11 worldwide
Total = 48 (Running Total = 388)
DUMONT:
HFM: 1930s era Iconoscope camera from WWJ TV
Alan Weiner: 4 TA-12 complete chains
Chuck Pharis: 1 124B studio camera with chain, 1 Electrocam with film camera attached
PCI: 1 studio camera
SSN: 1 studio camera chain
UN: 1 Pickup head 5098C and Viewfinder 5099B, original owner KOLN-TV, Lincoln
Chuck Conrad: 5095A IO (thought to be from WFAA / KBTV Dallas)
South Carolina State Museum: 2 studio cameras (one ex-WNOK-TV, with chain; one ex-WCSC-TV)
Total = 13 (Running Total = 401)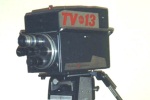 General Electric:
Bobby Ellerbee: 1 PE 350, 1 PE 400
SM: 2, 1930s era Iconoscope cameras from WRGB-TV
Ronald Purtle: 1 PE 250
DC Video: 1 PE 350 with chain
Chuck Pharis: 3 PE 250, 2 PE 11 (5-lens cameras)
UN: 1 I/O camera (no model) from 1953, original owner NTV network stations, KHOL and KHGI
UN: 1 color (no model) 1967, original owner KOLN-TV
ETF: 1 PC 11 I/O model, 1 PE 250
Martin Perry: 1 PE 250, 1 PE 400, 1 PE 15 (The PE 400 may be the first color camera used in the Goodyear blimp)
Chuck Conrad: 1 4PC 121 A1 IO (KRLD Dallas TX), 1 4PC 14 A2 Videcon (SMU, Dallas) chalkhillmedia.org
Julian Burke: 1 PE 250, 1 PE 350
Eduardo Suarez: 1 PC 11B
Total GE cameras = 22 (Running total = 423)