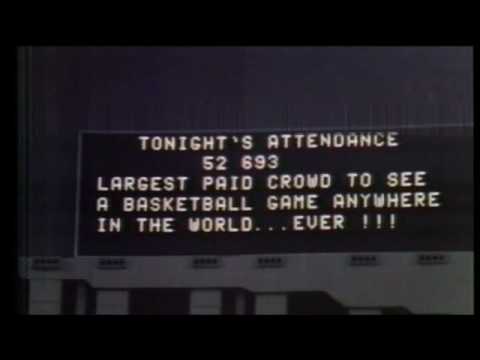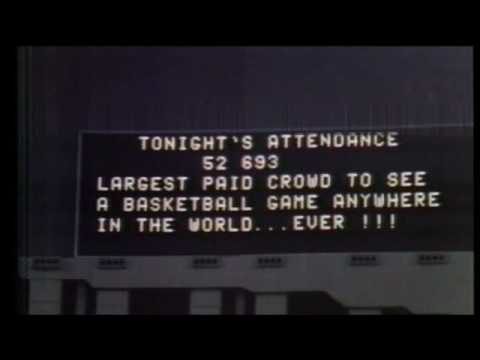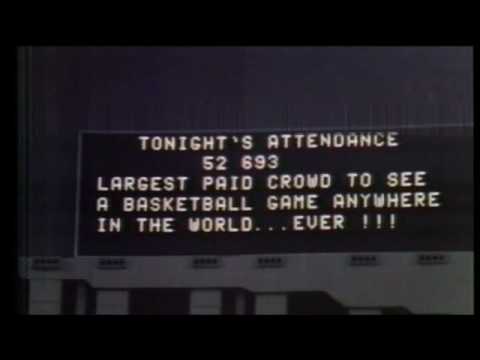 How Television Made Basketball Fans Mad About March!

How Television Made Basketball Fans Mad About March!
It's "that time again", when back to back college basketball games are center stage for a few weeks, but without Eddie Einhorn, March Madness, the way we know it, may have never happened.
Before we get to how all this happened, here is an interesting footnote. Originally, "March Madness," was the term used to describe the excitement surrounding the Illinois State High School Basketball Tournaments, which began in 1908. The phrase was coined by Henry V. Porter in an essay that appeared in the Illinois High School Athlete Journal in March of 1939.
In the clip below, both Elvin Hayes and Lou Alcindor – the competing stars of the game – talk about that game, that day and the odd feeling of playing in the middle of the Astrodome field, 100 feet from the nearest fans. And, there were fans! Over 50,000 there that day, which was another first, but I'll fill you in on how this became the first ever nationally televised basketball game.
As it was called then, this "Game Of The Century" was the event that lit the fire to televise this annual event nationally, and bring more basketball to television.
The road to the NCAA basketball finals as we know it today, began in Houston at the Astrodome on Saturday, January 20, 1968 when the University of Houston Cougars hosted the UCLA Bruins. Neither team had lost a game that season, UCLA was 13-0, with a 47 game win streak, while University of Houston was 16-0, with a 17 game win streak, and had won 48 consecutive home games. Along with stars from both teams, the game featured, superstars Elvin Hayes at UH and Lou Alcindor, (who we know better as Kareem Abdul-Jabbar) at UCLA.
Before 1968, college basketball was not popular with national TV audiences, and was mostly only televised in local TV markets that had large universities.
Entrepreneur, Eddie Einhorn knew that when he began to broadcast college basketball games on regional radio stations in the late '50s.
Having scraped up $27,500 to buy the rights to the 1968 NCAA championship game, Einhorn decided this huge match up between two undefeated teams, UCLA and Houston, needed to be on television, and went about the task of putting together a network of TV stations to carry the game. To better his chances, he only pitched the coverage to TV's "red headed step children"…UHF stations, who needed eyeballs badly. 150 stations signed up.
Along with broadcast support, Houston's KHTV supplied the color mobile unit with three GE cameras, while KPRC provided the operational personnel for the cameras. KPRC's Mark Davis directed the telecast. Einhorn hired Dick Enberg & LSU & NBA great, Bob Pettit to call the game.
By putting together this "Game of the Century" broadcast between the Houston Cougars and UCLA Bruins, Einhorn changed college basketball forever. This was the game that made college basketball a television broadcast commodity.
By 1980, Einhorn had sold his interest in the network and became the head of CBS Sports. Eddie went on to become chairman of The Chicago White Sox, but was not finished changing sports broadcasting, as his SportsVision network debuted in 1984. -Bobby Ellerbee
https://www.youtube.com/watch?v=9e31mA5clAg
UCLA vs University of Houston

Source