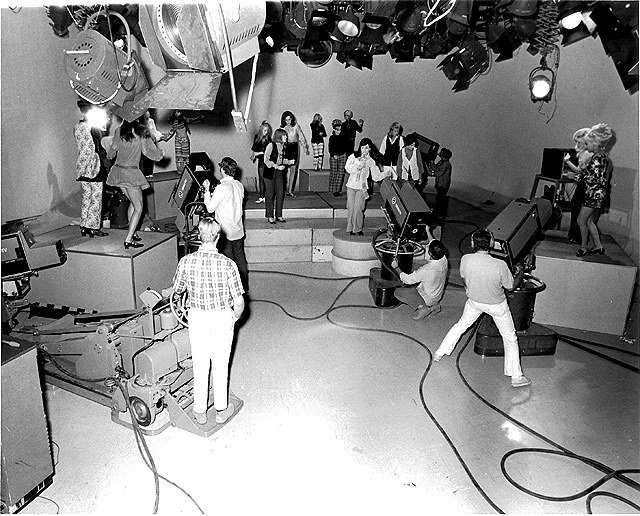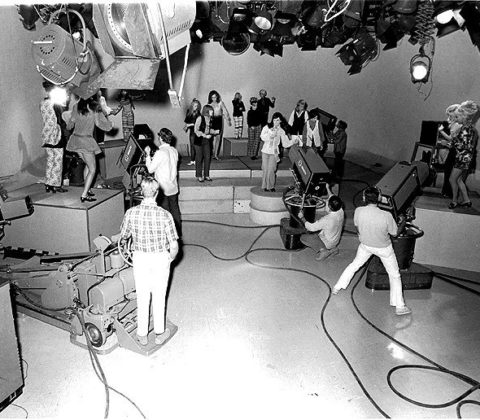 March 14, 1970…Music-Television Debuts 11 Years Before MTV…
March 14, 1970…Music-Television Debuts 11 Years Before MTV
On Saturday, March 14, 1970, music shows on television changed forever when "The Now Explosion" debuted on Atlanta's WATL.
Until then, all there had been were teen dance shows like "American Bandstand", artist appearances on variety shows and ABC's "Shindig" and NBC's "Hullabaloo", which were both gone in just over a year.
One revolutionary part of "Now Explosion" was the fact that it was created to turn struggling UHF TV stations into Top 40 radio stations each weekend. The other revolution was in the production.
The show was created by Bob Whitney, who I spoke with while researching this. Bob had started in broadcasting as a disc jockey, but by the late 60s, was GM of Philadelphia UHF television station owned by Daniel Overmyer. The idea of a video type radio show had been in Bob's head for a couple of years. UHF stations had notoriously low viewership and a weekend music show like this could attract the younger demo and, fill vast swaths of weekend programming time with an idea youth market advertisers should flock too. http://www.thenowexplosion.com/dallas/
At the link, you'll see photos of the pilot being shot at WFAA in Dallas October 18-20, 1969. In early 1970, Bob moved from the US Communications UHF station in Philadelphia to it's sister UHF station in Atlanta and production started for the March debut.
Before we get to far into this, I need to remind our younger readers,
that back then, there were NO artist performance videos available for rebroadcast by a third party. That meant that the "Now Explosion" people had to make videos to accompany each song…on their own with virtually no help from the acts or record companies.
The show came about in the thick of the psychedelic era and this influence was not lost on the production crews and staff. There was a lot of multi camera zooms, pans and fades and advance uses of video feedback. Below is one of the shows most popular music tracks, and their first to feature the video feedback technique. It's Norman Greenbaum's "Spirit In The Sky"
https://www.youtube.com/watch?v=NVXnb-ojKc4&feature=youtu.be
The video feedback effect was achieved by, in this case, shooting a dancer in the studio with one camera, then with another camera shooting a monitor shot of the image and mixing the two. The original video and the newly captured pictures from the monitor were combined with a video switcher to create an "infinity" effect as same video repeated itself in a seemingly endless visual loop.
The special effects used in "The Now Explosion" were crude, but state of the art for the early 1970s era. Remember, video tape editing was still quite complex and expensive, so most of these tape sessions were done on the fly with no rehearsals, and only a rough idea of how they wanted the video to look.
Most performers were young amateurs recruited from the Atlanta audience, with many found at Piedmont Park and on "the strip" which ran from 10th to 14th Street along Peachtree Street.
Many appeared with home-grown costumes – often after midnight when station facilities became available. Concert lighting was also used which included the liquid looking electronic collages popular in the day. Collage operators were able to produce complex lighting effects with projectors that were not possible using the video technology of the day.
http://www.thenowexplosion.com/longandwinding/
I remember watching this show and my favorite video is at the link above. It's "The Long And Winding Road" and as you see, represents another aspect of the show's productions…story videos shot on film. Bob Rector shot this and many like it as he was the main film story man.
The show ran for 13 weeks on Atlanta's WATL, where it aired 28 hours each weekend. Programs were bicycled to stations on 2 inch videotape and played back for extended periods from one to six hours.
WPIX-TV in New York played five hours of "The Now Explosion" surrounding telecasts of New York Yankees baseball games in 1970. Stations in Philadelphia, Washington, D.C., San Francisco, Sacramento and Boston had also picked up the show.
After 13 weeks at WATL, Ted Turner contracted to carry the program for a television station he had recently acquired, WTCG-TV, Channel 17.
WATL closed down shortly afterward. The move had also shifted production Fort Lauderdale, where Whitney established a new home production base. Program segments were produced at Miami Teleproductions and 2 inch video editing was undertaken at Videotape Associates in Ft. Lauderdale (now VTA of Atlanta).
After 26 weeks in syndication in early 1971, Whitney cancelled the show when the high costs of production and distribution outpaced the commercial revenue.
The first video disc jockeys were in fact, my old friend "Skinny" Bobby Harper and Bob Todd in Atlanta, both from WQXI Radio. When the show moved to Ft. Lauderdale, my other old friend Rick Shaw took over.
There is much more to see and experience and here are some links. The main web page: http://www.thenowexplosion.com/
The FB page: https://www.facebook.com/groups/thenowexplosion/
Thanks to Bob Whitley and "The Now Explosion" staff and crew for being ahead of their time, and for some fond memories for those of us fortunate enough to have seen the show. -Bobby Ellerbee