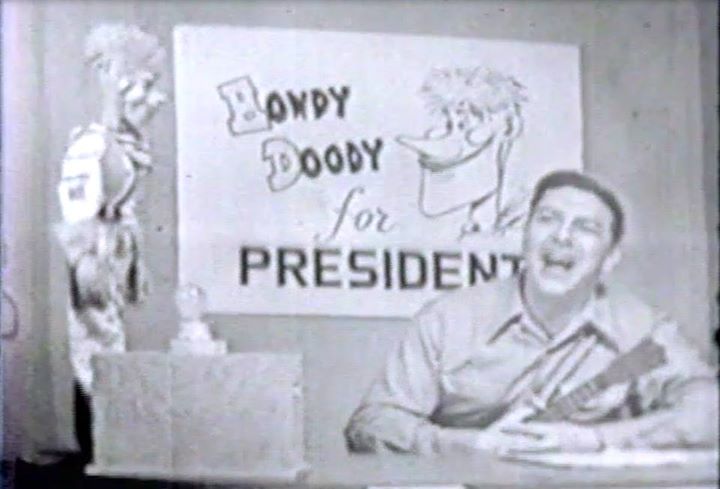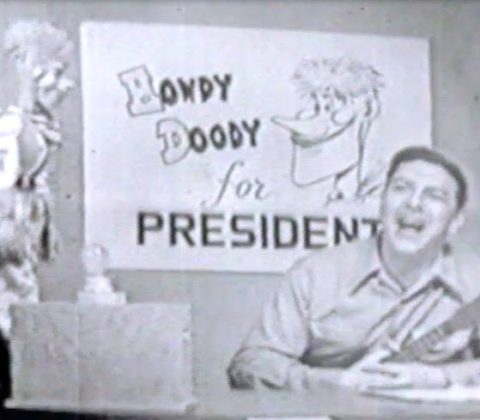 March 4, 1948…Red Letter Day For RCA & NBC Sales Departments …
March 4, 1948…Red Letter Day For RCA & NBC Sales Departments
It was on this day in 1948, in NBC Studio 3H, that television's first gauge of audience measurement began. The result was a huge game changer, as Bob Smith himself will tell you later in this story.
March 4, 1948, on their 12th show, Howdy Doody announced that he would run for President of America's Kids.
On Saturday, February 28, Bob Smith announced to their Saturday afternoon audience, that starting next week, on Tuesday March 2, "The Howdy Doody Show" would be on for an hour on Tuesdays, Thursdays and Saturdays now!
The show had no sponsors, which meant NBC was paying for it, and although it had only been on the air for 10 weeks, NBC at the urging of the show's staff, who felt felt there was a bigger audience than most in the building thought, expanded the schedule on a hunch. The hunch paid off!
Since the show now needed longer story arcs, writer Eddie Kean thought it would be a good idea for Howdy to run for president. That would take nine months to play out, and ad some civics lessons. By the way, there was a real election underway between Truman and Dewey.
To try to gauge how many were watching and prove their point to the NBC ad sales department, Producer Roger Muir and Bob Smith came up with a Howdy For President button. From the Archive of American Television's great interview files, here is Bob Smith himself to tell the rest of the story, which ends at 11:20. https://youtu.be/0TTlRJ8ZNeg?t=8m10s
That was a powerful lesson on television's power to attract viewers. Just a few months later, in June of '48, "The Texaco Star Theater" with Milton Berle debuted and earned him the name, Mr.Television, but I think Howdy deserves a great deal of credit too for selling Mr. Sarnoff's tele-vision contraptions. Enjoy and share! -Bobby Ellerbee