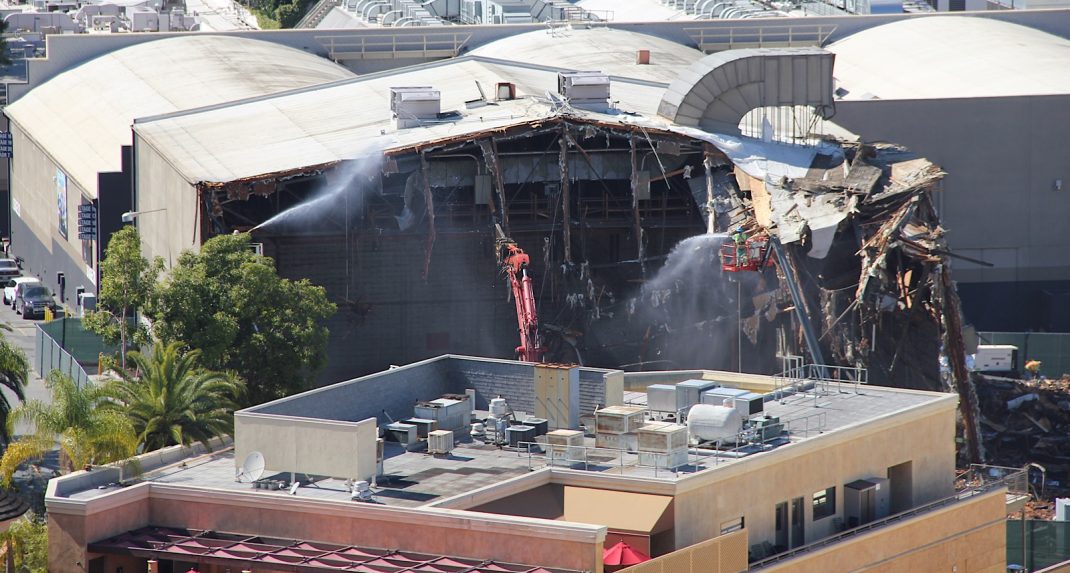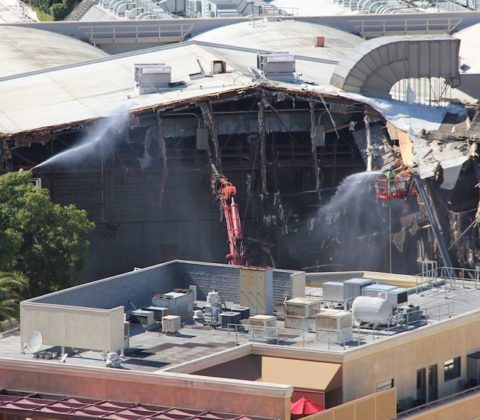 Soundstages 22, 23, 24 and 25 have been demolished at Universal Studios – Inside Universal
Universal Studios…4 Stages Torn Down And 10 More To Go
Recently Stages 22, 23, 24 and 24 were demolished and will not be rebuilt, but the article seems to indicate that the next 10 on the chopping block will be rebuilt on the lot, further from the theme park area.
As a tribute, here are some of the major films and shows done in each of these first four to go, and remember…the famous "Phantom Of The Opera" studio, Stage 28 was demolished in 2014.
Studio 22: "Abbot & Costello Meet Frankenstein", "To Catch A Thief", "Thoroughly Modern Millie", "Airport", "Play Misty For Me", "The Sting" and "Murder She Wrote".
Studio 23: "Harvey", "Marcus Welby, MD", "Emergency", "Incredible Hulk", "Jurassic Park" and "CSI".
Studio 24: "Ma And Pa Kettle", "Pillow Talk", "Here's Lucy", "Airwolf", "The Flintstones Movie", "National Treasure" and "Pirates Of The Caribbean".
Studio 25: "Ellery Queen Mysteries", "The Blues Brothers", "Simon & Simon", "Quincy ME", and "Meet The Fockers"
At the link is a list of all the Universal Stages…just click on one and it opens to a separate page for each. -Bobby Ellerbee
http://www.thestudiotour.com/ush/frontlot/soundstages.php
http://insideuniversal.net/2017/03/soundstages-22-23-24-25-have-been-demolished-at-universal-studios/
Soundstages 22, 23, 24 and 25 have been demolished at Universal Studios – Inside Universal
Soundstages 22, 23, 24 and 25 on the Universal lot have been demolished. These demolitions are part of the studio's new five-year plan that aims to revitalize and modernize Universal's backlot facilities.