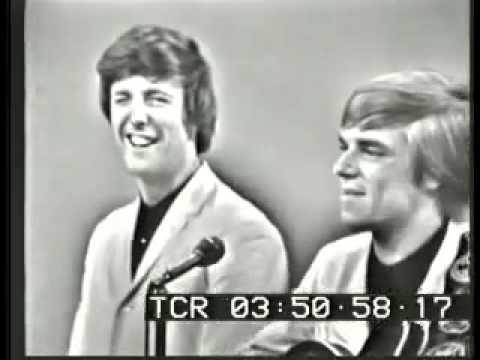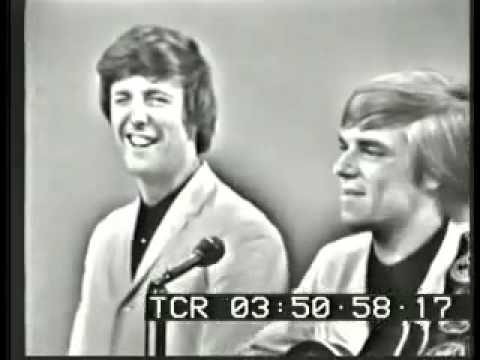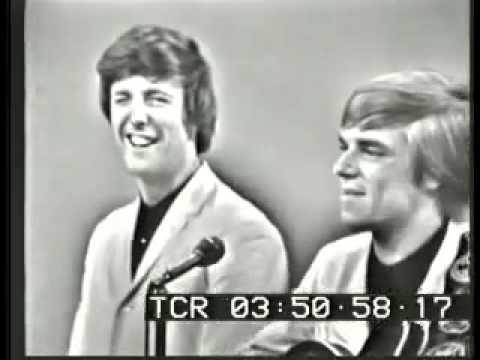 Television's First Recorded Lip Sync Melt Down…An Epic Fail …

Television's First Recorded Lip Sync Melt Down…An Epic Fail
Aside from showing you The Dave Clark 5's epic Sullivan audio fail, I'll also share some inside information I got yesterday from Sullivan's long time audio man, Art Shine, who was hired immediately after this.
Now THIS is EMBARRASSING! Just two weeks after The Beatles had made their third debut appearance on "The Ed Sullivan Show", the second wave of The British Invasion arrived on this day, March 8, 1964, when when The Dave Clark 5 hit the stage at CBS Studio 50.
In all, The DC 5 made 18 appearances on the Sullivan show and this major embarrassment to all happened on June 20, 1965.
Even though Dick Clark's "American Bandstand", Lloyd Thaxton's show and countless local dance shows had been on the air live for years with the guest acts lip syncing, that I am aware of, this is the first time a major act was caught "cheating". (Flash back to new year's eve and the Mariah Carey incident.)
According to Art Shine, very few acts lip-synced their songs on Sullivan, and Ed always preferred live performances, but occasional it was allowed, especially with rock acts.
Art said The DC5 always did this, because they didn't trust TV audio men to get the vocal mix right. The only thing they wanted live mics on was the drum kit, and you can hear that here, especially on the crash cymbal hits.
At the time, Sullivan's audio man was Bob Miller, who had just done the three Beatles shows with only a few minor audio hiccups. All of those Beatles performances were sung and performed live, and the biggest problem was micing the three guitar amps hidden behind Ringo's riser.
Given this :34 second lag, and where the song starts, the audio man seems to have hit the play button (taped tracks only, never a record) but had a patch panel problem.
As I mentioned above, Art Shine was hired as the Sullivan show's chief audio man immediately after the June 1965 incident, but replacing Mr. Miller had been in the works for a while.
Why? Because times were changing and so was the line up of acts on Sullivan. There was a move to bring more bands to the show and they needed an engineer with a recording studio background who was more attuned to a band's needs.
With his background at Decca Records, and CBS Radio, Art Shine was just the guy. He knew how to talk to musicians and singers and how to make them sound their best, which took some of the pressure off their performance anxiety. Art was good at making their live sound, the same as their recorded sound, which is very important.
Art's touch with the masters like Frank Sinatra, Tony Bennett and Bing Crosby was just a important as his savvy with The Rolling Stones sound and The Mama's And Papa's and Fifth Dimension's live vocal mixes.
Art reported to work on the Sullivan show at Television City in Los Angeles where the show had moved for a few months while Studio 50 was being equipped for color. Audio upgrades were done there too before the move back to New York.
After Art came to the show, the production team had come to the conclusion that prerecording background music and backing vocal arrangements would be a better idea than having it all happen in live rehearsals and performances. Again, Art's background as a Decca engineer helped and doing it in a recording studio would add a more intimate sound than they could get at Studio 50, plus free up the orchestra space for seats.
In the comment section below, I've attached a Sullivan schedule from 1970 that shows the prerecord sessions at Media Sound Studios. Ray Bloch's Orchestra provided the musicians for all the sessions and singers (like Dionne Warwick listed there) would hire their backup vocalists. By the way, the autograph is to Sullivan's long time stage manager, Eddie Brinkmann, from Duke Ellington. Enjoy and share! -Bobby Ellerbee
http://www.youtube.com/watch?v=MTQf26sZxYw
20th June 1965, the backing tape fails on a tv show