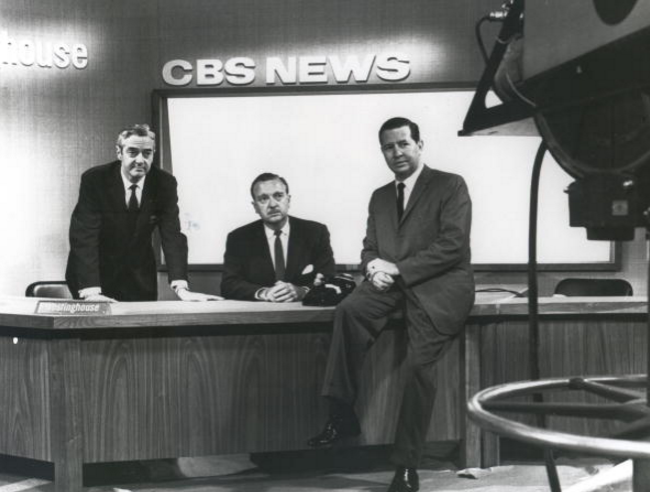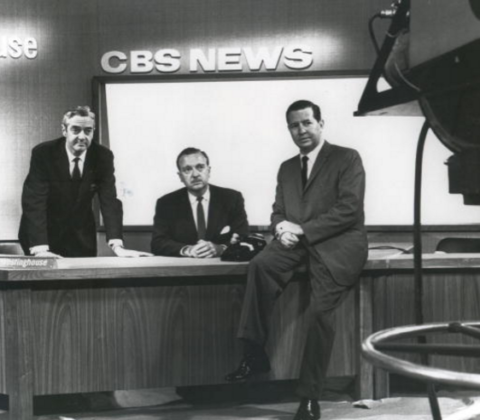 The Full Story Of CBS Color Studio 72, New York …
The Full Story Of CBS Color Studio 72, New York
http://eyesofageneration.com/cbs-color-studio-72/ At this link is the 27 page CBS publication presented at the 1955 NAB Convention.
This was the first and only color facility CBS had on the east coast until The Ed Sullivan Theater (Studio 50) came on line with Norelco color on October 31, 1965. Television City also had four RCA TK40 color cameras, and later added four TK41s, before going to Norelco in the summer of '65.
Except for it's history, or a single mention of the RCA TK40 color cameras, every thing you could possibly want to know about the facility is there, including pictures and diagrams.
Since today is the anniversary of Walter Cronkite's last day as anchor of "The CBS Evening News" on March 6, 1981, it reminded me of the one and only time he did the news from Studio 72. That single color test broadcast was August 19, 1965. In a publicity photo at Studio 72, we see Walter with Howard K. Smith and Douglas Edwards in front of a TK40.
https://www.youtube.com/watch?v=nHtoxJ8as1s In March of 1957, "Cinderella" was broadcast in color from Studio 72 to an audience of 100 million, but most of them saw it in black and white, just as we will see this kinescope clip from the show.
In the clip, Julie Andrews is in the starring role, and Edie Adams is playing the Fairy Godmother. At 2:20, we get the first of the special effects as the pumpkin turns to a coach. Crude by today's standards, but the dissolve shot is spot on.
As great as the facility was, it sat empty most of the time as CBS did not do a lot of color shows, and the bulk of their colorcasts came from Television City. Occasionally the network used it for big stage productions, but the signals were sent out minus the color burst, and was seen in black and white.
After CBS left, this theater/studio was taken over by Reeves-Teletape and was the original home of "Sesame Street". Enjoy and SHARE! -Bobby Ellerbee