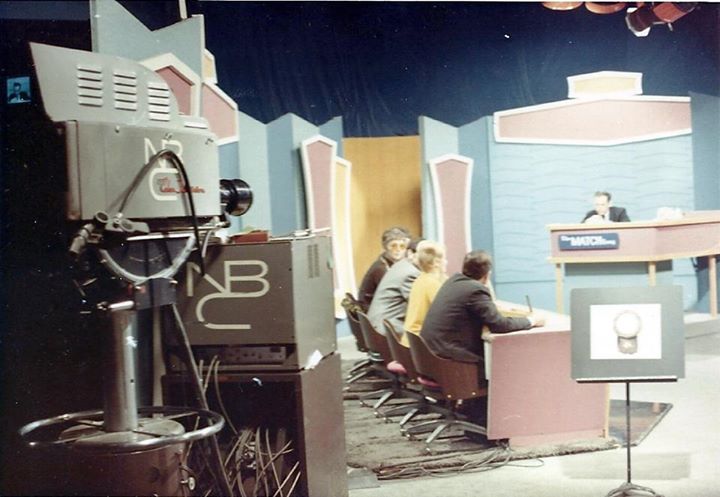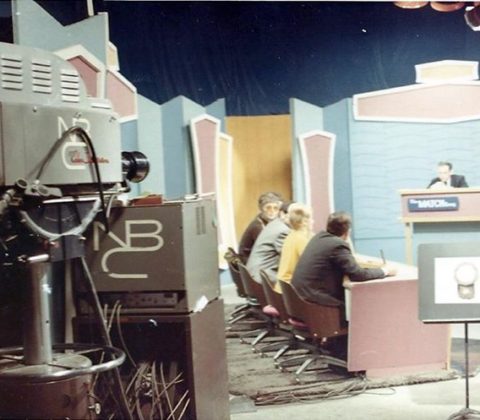 The History Of "The Match Game"…From NBC's 8H to CBS's 33
The History Of "The Match Game"…From NBC's 8H to CBS's 33
https://www.youtube.com/watch?v=dkkxJ4zn3qY
Just for fun, here is the Game Show Network's tribute to the show called "The Real March Game Story…Behind The ______".
To go along with it, here are some rare photos from NBC cameraman Bob Batche that he took in Studio 8H in December of 1968. Notice in three of these shots, taken during rehearsal (yes, there was a rehearsal with fake questions) the man behind the host's lectern is not Gene Rayburn. It is our friend Dick DeBartelo, the man who wrote the questions and thousands of articles for "Mad Magazine".
As you will see some RCA TK10s in the video, the show started on New Year's Eve of 1962 in black and white. Planning for 8H's colorization started in the spring of 1963. When the network's 62-63 season had concluded, the physical work began and four RCA TK41 color cameras were moved from The Ziegfeld Theater to 8H. The studio went color on June 24, 1963, and "The Match Game" was among the first color productions from 8H. I think they taped five shows each Tuesday. The last episode to air on NBC was September 24, 1969.
In the summer of 1973, "The Match Game" came back to life on CBS at Television City's Studio 33, and was a hit all over again. The 1,439th and final CBS episode aired on April 20, 1979.
The show is back on ABC now with Alec Baldwin as host and executive producer. I'm not sure if Dick DeBartolo is writing the questions for the new show, but even if he's not, he gave us plenty to laugh our _____ off, on the NBC and CBS versions! -Bobby Ellerbee