The Mysterious & Fascinating History Of Judy Garland's Ruby Slippers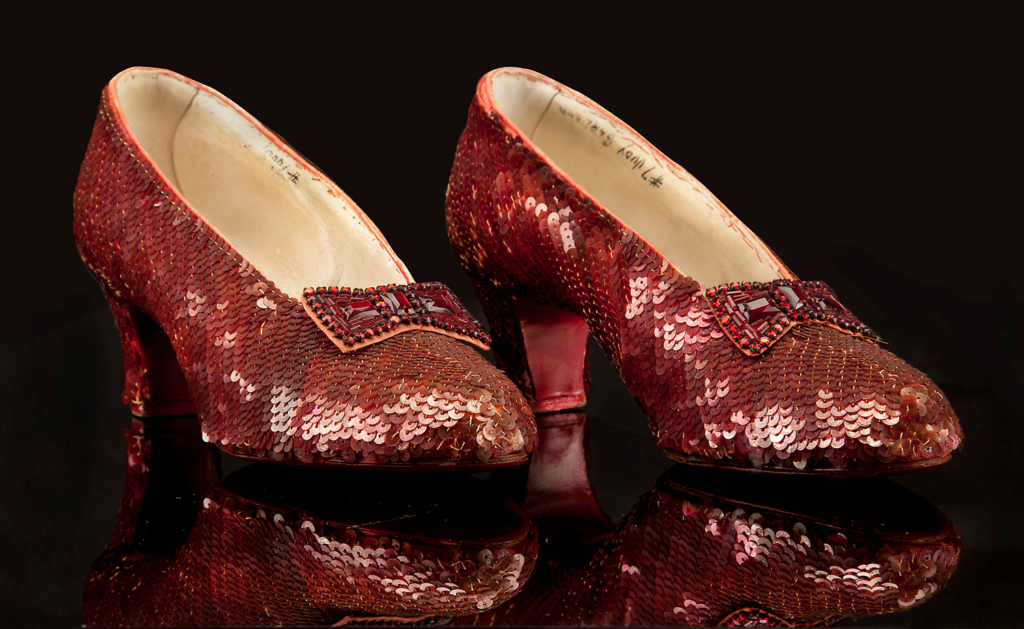 The story starts with costume designer Gilbert Adrian in 1938 and almost ends in 1939 when all the "Wizard of Oz" costumes and props were put in storage at MGM, never to be used again. The story comes back to life in 1970 when wardrobe maven Kent Warner seizes the opportunity to follow his passion in finding the Ruby Slippers, as MGM auctioned off their back lot plus 350,000 costumes, props and sets. Warner was the "Robin Hood" of movie treasures, and Debbie Reynolds – the woman who did more to preserve Hollywood's history than anyone else I know of – comes to the rescue too.
https://www.youtube.com/watch?v=Hff8f4r7oOQ
Without Warner, we would never have know the history of the five known pairs. It is fascinating tale, but sad too when you consider how often the story of "get rid of all this junk" has lead to a trashing of historical items of all kinds.
By the way, a few years back, in 2011, The Oz Crystal Ball which was thought to have been lost forever was found and auctioned off for $110,000. Here's the story. https://new.liveauctioneers.com/item/9076644_the-wizard-of-oz-wicked-witch-crystal-ball
Enjoy and share! Bobby Ellerbee