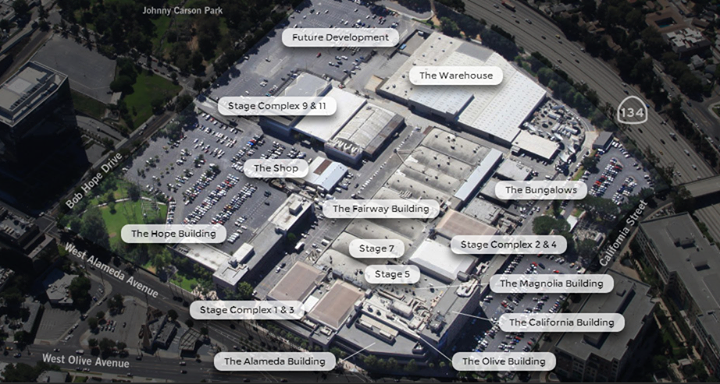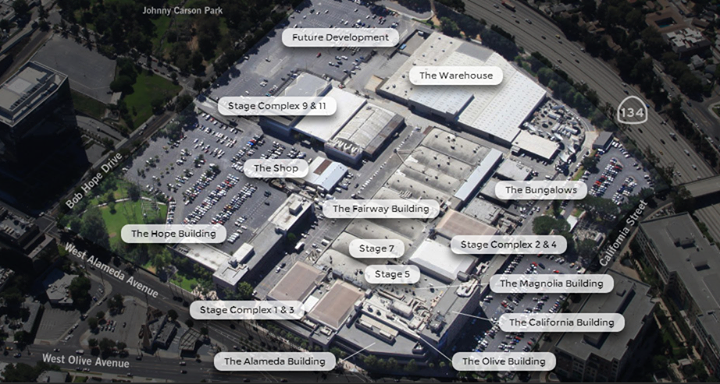 Today…NBC's Last Live Show Airs From Burbank
Today…NBC's Last Live Show Airs From Burbank
I got this note last night from our friend Bob Meza, who's worked for at NBC Burbank for nearly 40 years.
"Bobby: Just so you know, tomorrow, June 14, NBC Burbank will broadcast it's last live show. Telemundo will move over to Universal starting Sunday. Days Of Our Lives is still on the lot, but it is not an NBC owned show. Access Hollywood will also remain on the lot in Studio 1 probably for another year. We will be pulling equipment out next week. Bob"
The complex is now known as The Burbank Studios and below is an aerial view of the famous 35 acre property with landmark tags.