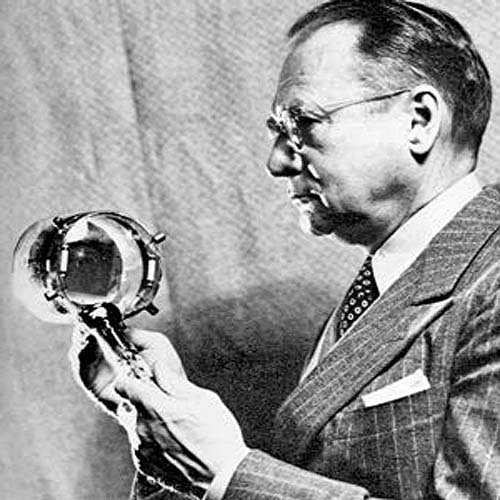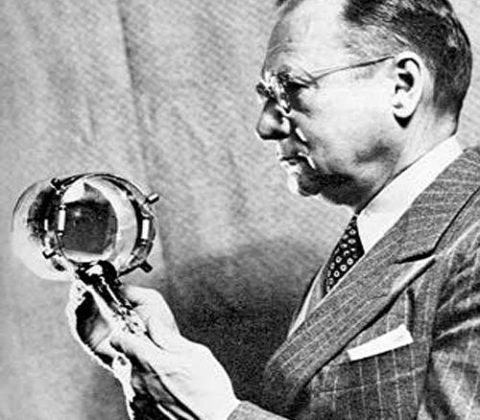 Vladimir Zworykin: The Iconoscope and the Kinescope
December 20,1938…Vladimir Zworykin Patented The Iconoscope
Although there was controversy over a lot of patents and inventions in electronic television between Philo Farnsworth and Zworykin and RCA, there is no contention over the development of the Iconoscope.
While working as an engineer at Westinghouse in 1923, Zworykin had presented his idea to the company, but they were not interested. That year he submitted his patent, but because the design was incomplete, the patent was not approved. By 1933 he had achieved a working model and with more modifications to his application in 1935, the patent was finally granted in 1938.
At the 1936 Berlin Olympic games, Telefunken's two cameras were using the Iconoscope, and the single Fernseh camera there was using the Image Dissector from Farnsworth.
For a more, and a broader perspective, Dan Greigo's article is included below. -Bobby Ellerbee
http://www.videoeditingsage.com/vladimir-zworykin.html
Vladimir Zworykin: The Iconoscope and the Kinescope
Vladimir Zworykin may not have liked modern TV programming, but he can be proud of the remarkable system that he helped create. It truly changed the world!! Learn more about it here!