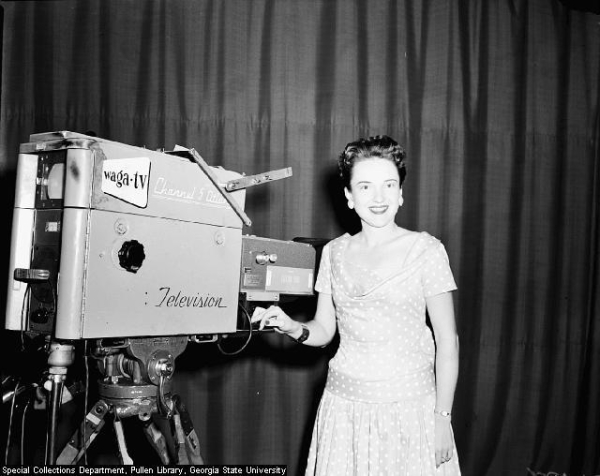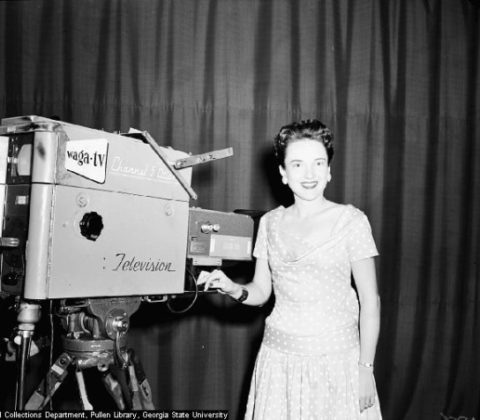 WAGA-TV: The Early Years
This was Atlanta's second TV station. It was a CBS affiliate until the late 1980s. WAGA had TK30s and later TK11s, but never had TK60s. The station bought Norelcos in 1966 or so.
Like WSB, there are virtually no photo archives left, but here's all that I know of. The station is now a FOX affiliate and was part of the mass change that came to Atlanta 20 or so years ago when all the stations switched networks. WXIA was ABC; now it's NBC. WSB was NBC; now it's ABC. WAGA was CBS; now it's FOX. A station that was an independent became the CBS affiliate.
Here are more photos of TK30s at work at WAGA-TV. Photos are from the Special Collections Department, Pullen Library, Georgia State University.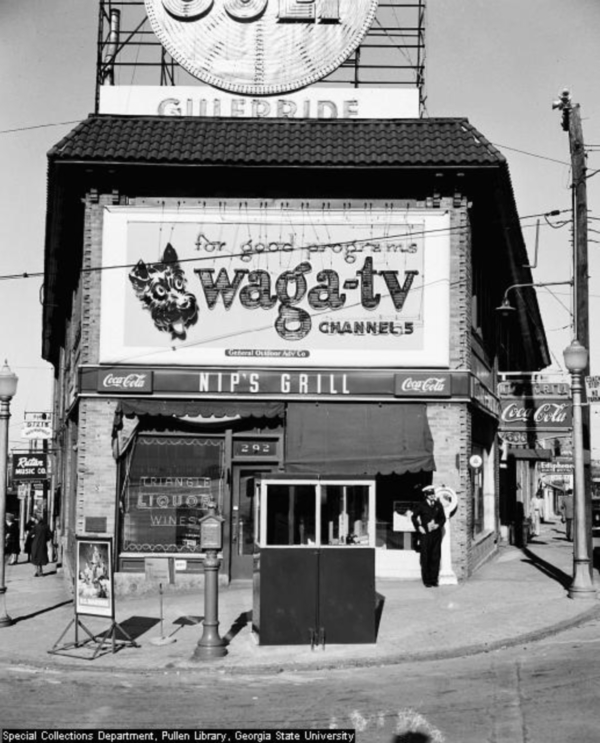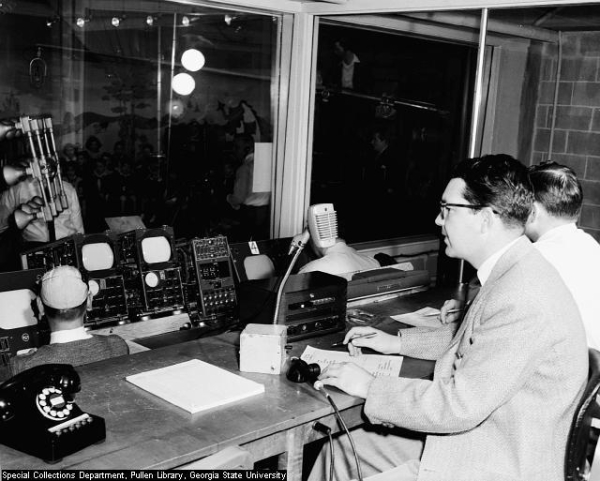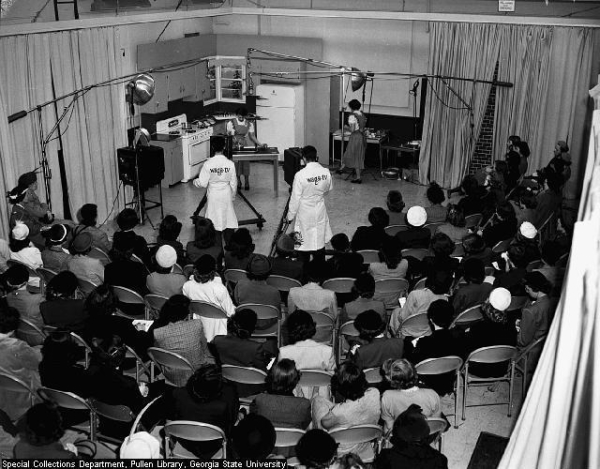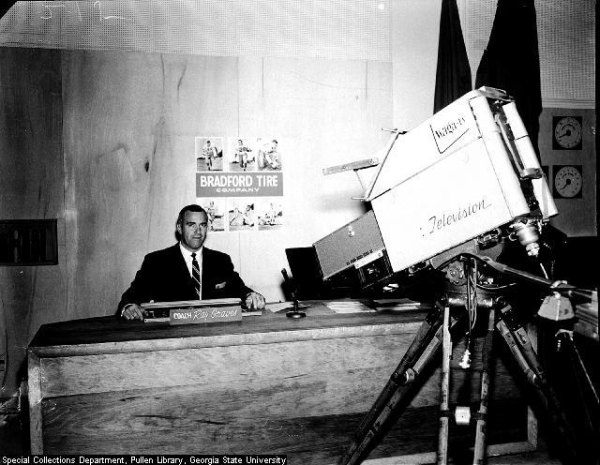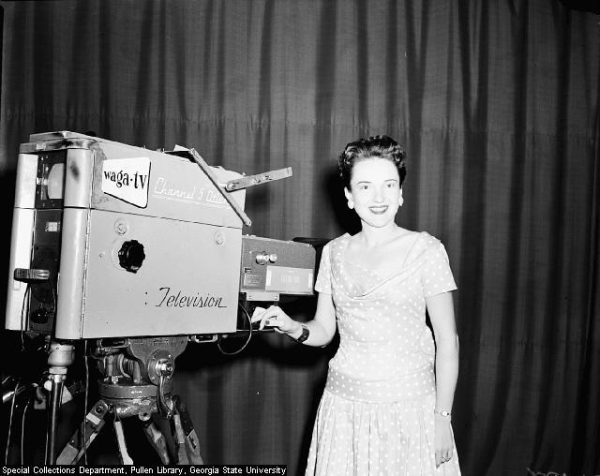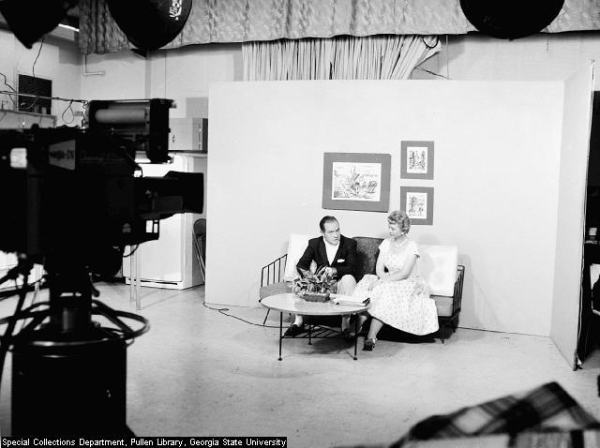 Bob Hope being interviewed at WAGA's Atlanta studio
U.S. Senator (and former Governor of Georgia) Herman Talmadge being interviewed.