This one came to me in September of 2010. This camera was owned by Reeves Tele Tape Productions in New York.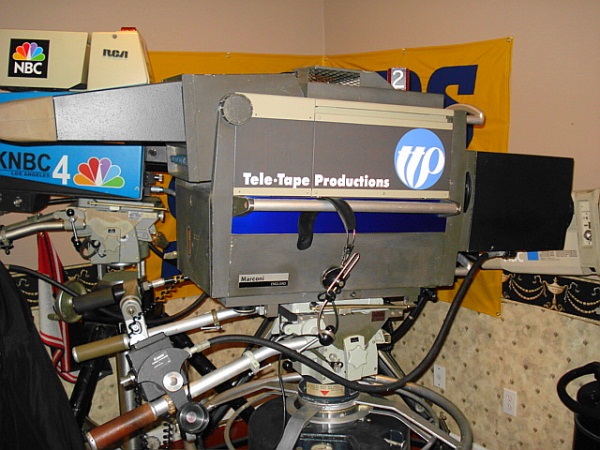 Above is my Marconi Mark VII. Below is Tele Tape recording the Fifth Dimension performing "Aquarius" at John F. Kennedy International Airport in 1970, for insertion into the 12th Annual Grammy Awards Show. Reeves only had six of these great cameras, so there's a one in six chance of that on any of these historical images, we are seeing my camera.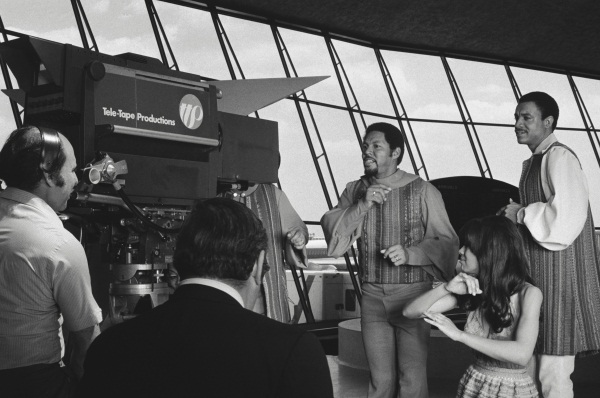 Photo courtesy of NBCU Photobank.com. All Rights Reserved. This image cannot be archived, sold, leased or shared.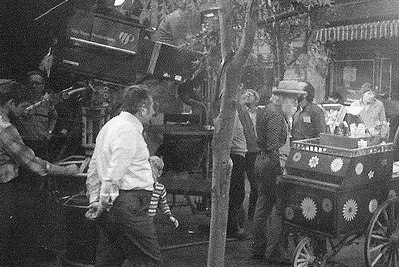 I have a very strong feeling that the my camera is pictured above, but I'm certain that the Mark VII below shooting "Grover" is my camera. I can tell by the "2" on the tally dome light. All the Tele Tape cameras were numbered 1 through 6.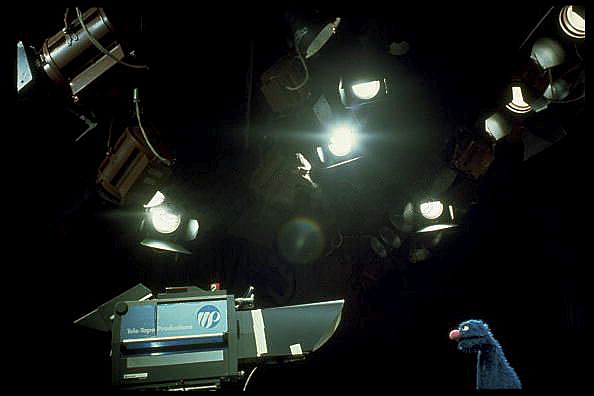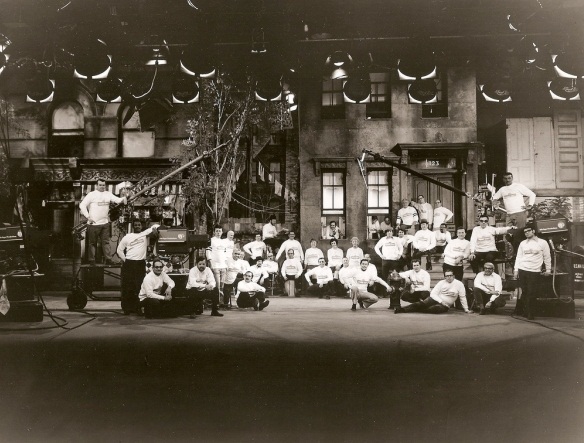 Above, the Tele Tape Productions Mark VIIs are shown on the Sesame Street set for this crew shot, sometime before the 1973 switch to RCA TK44s. One of these is definitely my camera, too.
Photo courtesy Joe LaRe'
Early on, Joe worked with NBC, ABC and Reeves Tele Tape Productions in New York before coming south and bringing some welcome "souvenirs" with him. Below is Joe with a TK44 at Sesame Street behind "Big Bird Cam," and on the right is a young pup Joe at ABC-New York with a TK60.

Actually, the way I got the Marconi was in a swap with Joe – one of my TK44Bs for his Mark VII. As seen above, Joe spent a lot of time with the TK44s at Reeves and later at NBC.
Photo courtesy Joe LaRe'
There was some work to do, as I wanted to return the camera to its original Marconi colors and have the camera art correct too, to show its proud history at Reeves Tele Tape. As seen above, Joe's cameras had been painted blue after they left Reeves and went into use at his studio in Bayonne, NJ. Below is after the repaint job.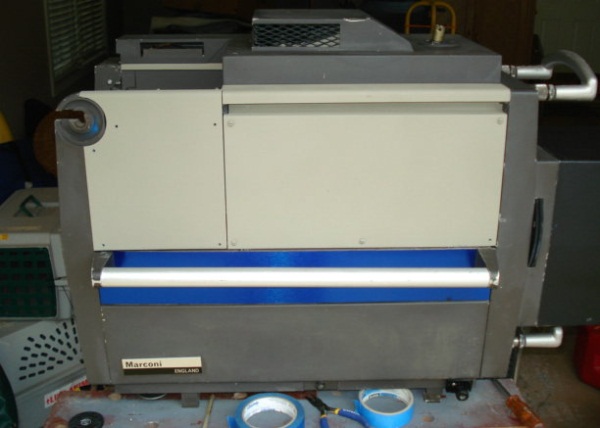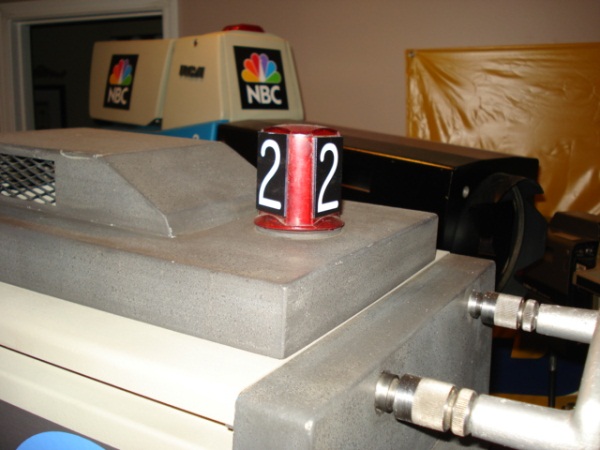 Up above, I referred to "cameras" – plural – because at one time, Joe had three complete Marconi Mark VII cameras and chains. While working from Reeves, from '79 through '84 on Sesame Street, Joe also had a studio in Bayonne. He bought three of the Marconi cameras Reeves had in storage at the Sesame production facility. All three had last been used on that set.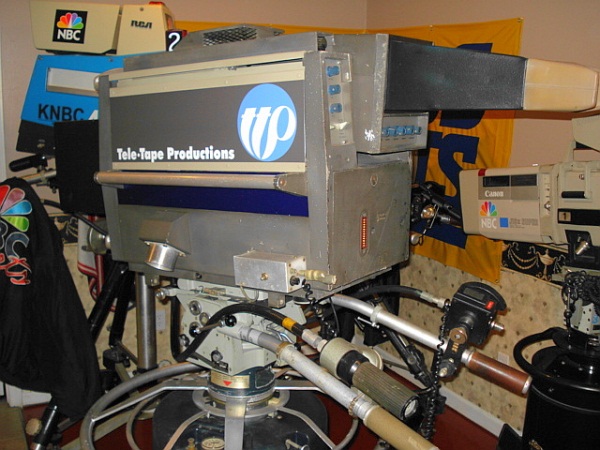 As you can see above, Reeves installed a separate intercom system in a small aluminum box on the left rear part of the camera door. I have both viewfinder hoods for the camera – a short black one for the studio and the long field version that is shown mounted. If you have never been around a Marconi (like me), there is a neat little surprise in the nickel colored handles on the front. The are adjustable and let you extend the handle length up to about 3 inches to make the camera easier to carry. Who knew?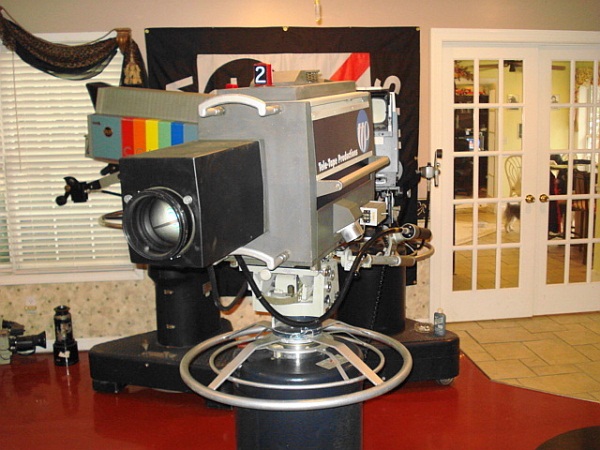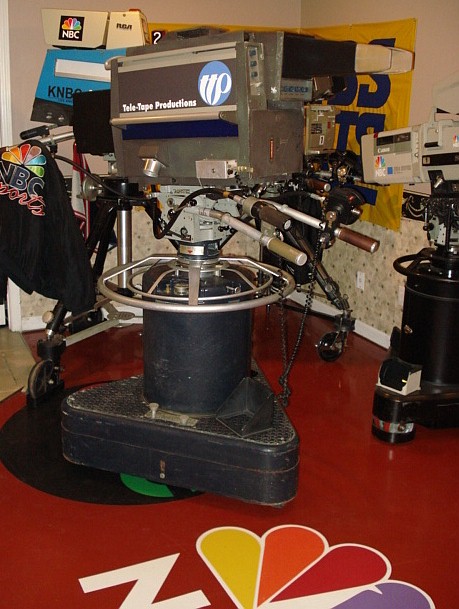 Thanks to Dennis Degan for supplying some of the Tele Tape photos on this page, and to Pete Fasciano for the camera side artwork.