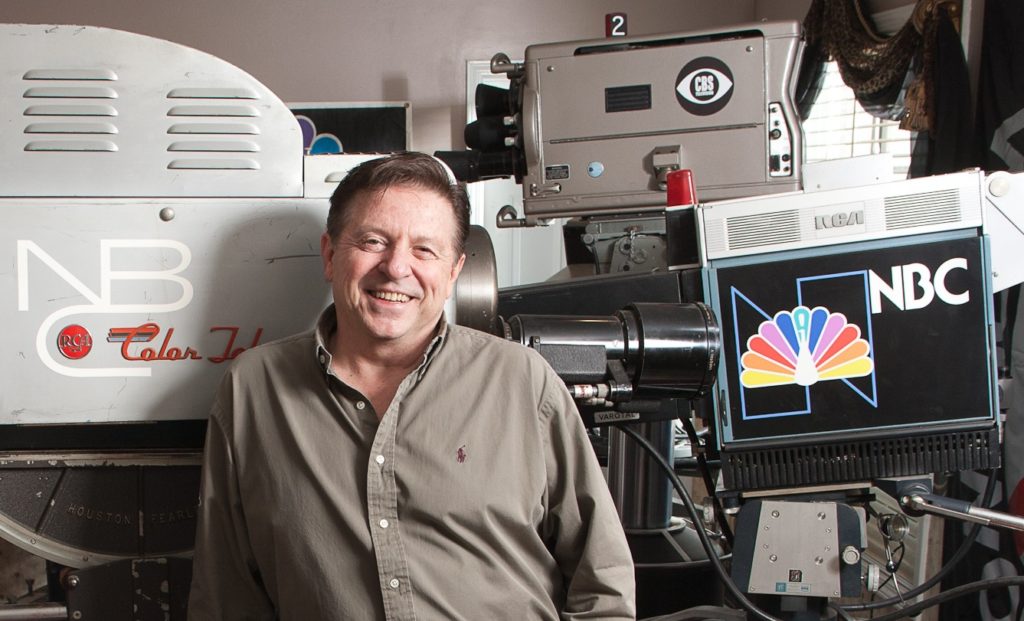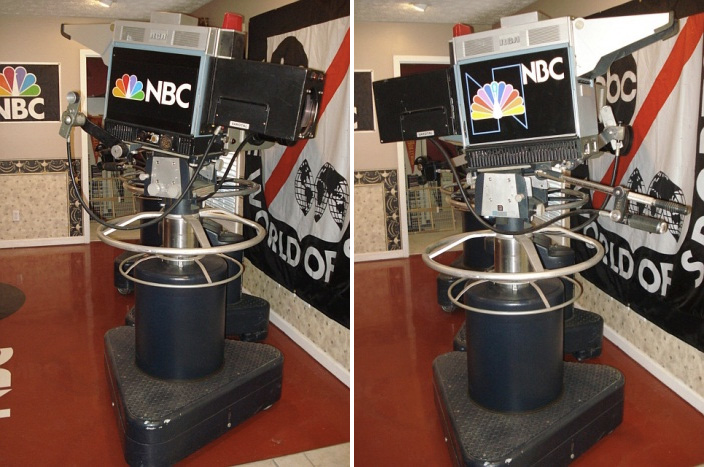 This was the first camera in my collection.
It started out at NBC in Burbank and was later sold to the Oral Roberts University for use in the school's new production facility. Before it was built, Roberts bought studio time at NBC Burbank to tape his weekly show.
I think Roberts bought five TK44Bs and three TK45P shoulder mount cameras. It's believed the 45Ps came to Burbank from New York, after a year's tryout on Saturday Night Live.
From there, all eight cameras went to Atlanta to Dixie Sports Net, a company that subcontracted sports events for various broadcasters. I would not swear to it, but perhaps the name of the company had something to do with their bankruptcy. Somehow, all this wound up in the hands of Garry Coffman, an engineer at WXIA-TV, the NBC affiliate in Atlanta.
The fuller and fun part of the story of how they came to me is on this page.
The way we know it came from NBC Burbank is the extra exhaust fan on the top. The Burbank shop was very good at adding things and making mods, and wasn't long before they had a new project. When the new TK44s came into Burbank, their first use was on a big golf remote. After a day covering the event in the very warm California sun, the viewfinders went out on a couple of the new TK44s. Innovation struck back. NBC Burbank immediately added the top box fan to all the new 44s…remote and studio.
On this camera, one side is different than the other. It's because both styles looked great and I couldn't make up my mind.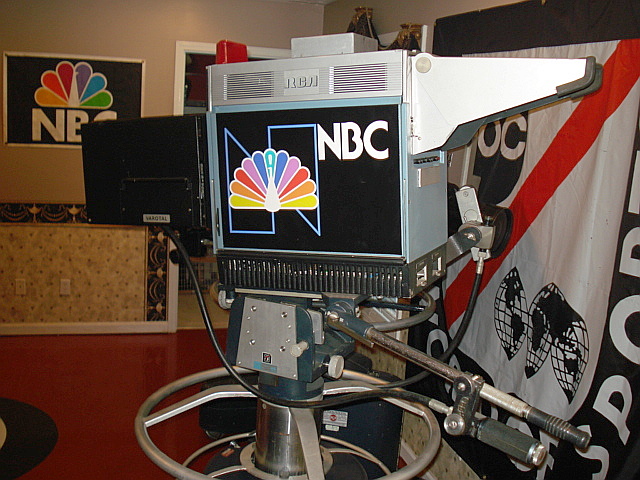 On the left side is the same camera art seen in the picture below, showing veteran NBC Burbank engineer Bob Meza with the NBC TK44s (with extra top fan). Bob was the last person still at NBC Burbank that worked on these cameras; he retired in late 2010. Isn't that just beautiful camera art?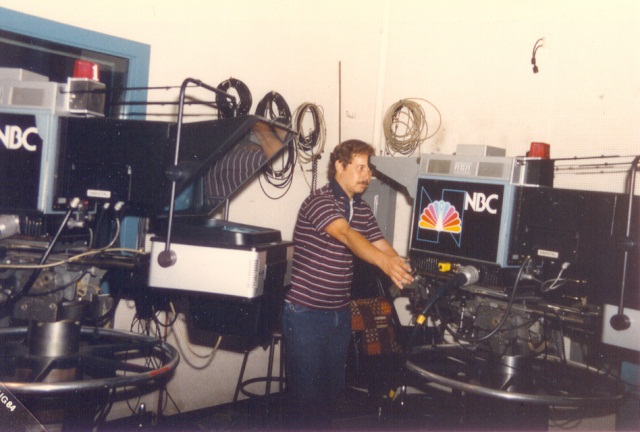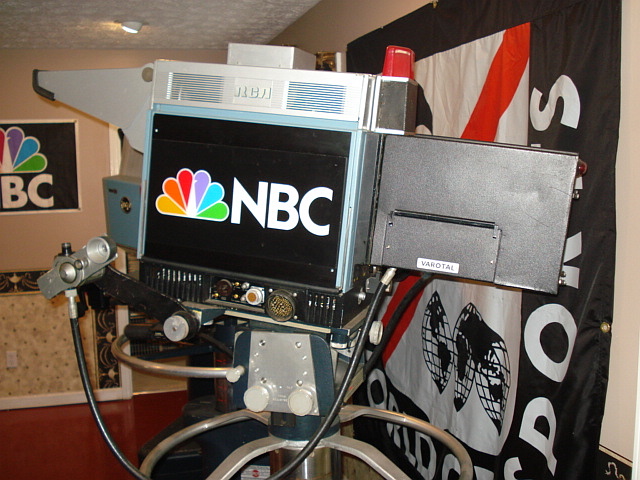 This is the right side of the same TK44, but as you can see, the camera art is different. This is the first application of the "new peacock" on the NBC Burbank cameras. I have both panels of this set that actually came off one of the TK44s there…maybe even the camera below. The shot below, taken in Burbank's Studio 5 in 1989, shows cameraman Jag Gaynor's TK44 freshly adorned with the "new peacock" logo panels. Did you notice the panel is in two parts with a smaller panel attached to the larger panel? Well, it's not for art's sake…it's because the geniuses in graphics forgot to measure how tall the door was. When Bob Meza put them on, he had to improvise. Good job, Bob! They still look great and the glue is holding.