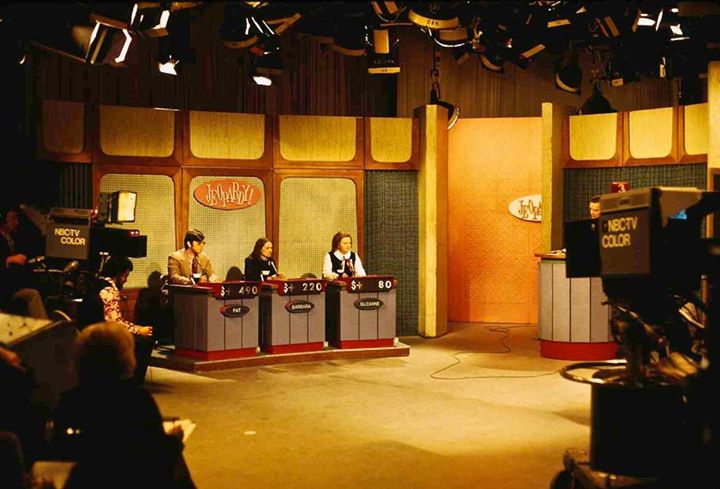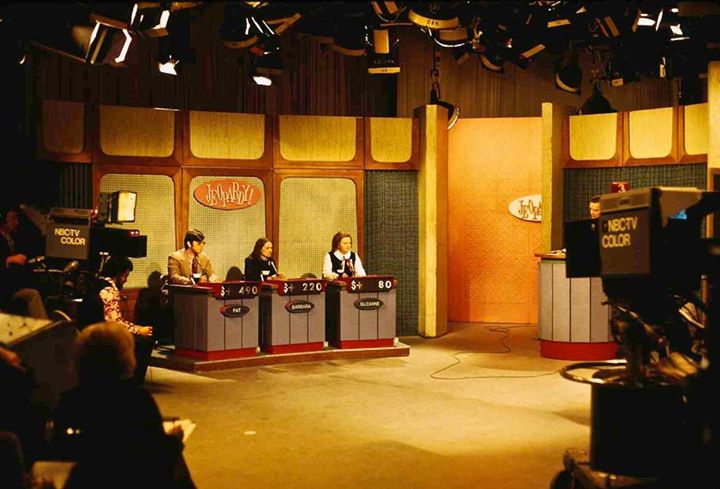 Another Great Glenn Mack Photo!
Another Great Glenn Mack Photo!
From 1964 till 1975, Art Fleming hosted Jeopardy! in NBC Studio 8G at 30 Rock. The game board would be at the far right and it appears that the RCA TK44 on the left is shooting it from across the studio (you can see the layout in the clip below). The original daytime version aired on NBC from March 30, 1964 to January 3, 1975, then spawned a weekly nighttime syndicated edition that aired from September 9, 1974 to September 5, 1975, and was later revived as The All-New Jeopardy!, which ran from October 2, 1978 until March 2, 1979. Both NBC versions and the weekly syndicated version were hosted by Art Fleming. Don Pardo served as announcer until 1975, and John Harlan announced for the 1978–79 show.
https://www.youtube.com/watch?v=7AJtYPKNBqg