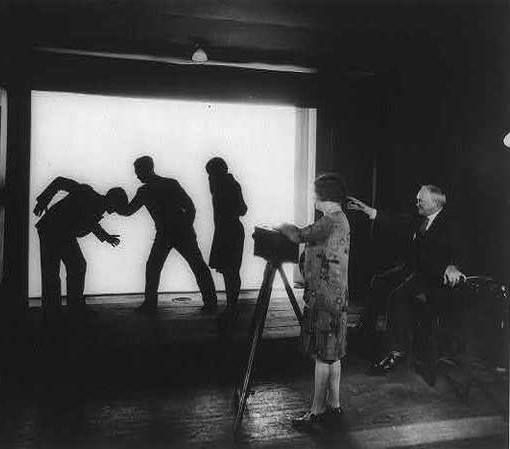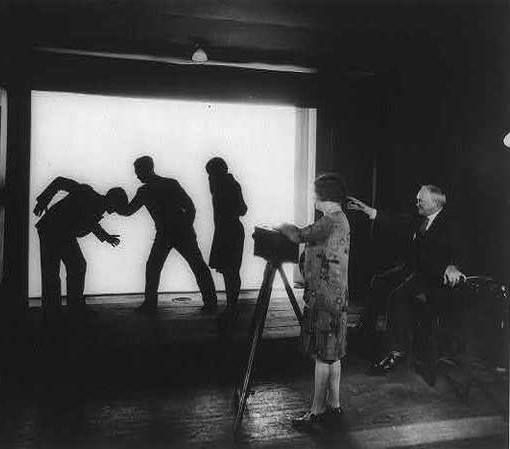 February 25, 1928…Television's "First License" Issued: Sort Of
February 25, 1928…Television's "First License" Issued: Sort Of…
Charles Francis Jenkins invented a mechanical television system called "radiovision" and transmitted the earliest moving silhouette images on June 14, 1925.
At the time, there was no Federal Communications Commission, or even it's forerunner, the Federal Radio Commission, so Jenkins applied to the Department Of Commerce for a six month experimental license in July of 1926.
By 1927, the FRC had been established and the first experimental TV license they issued was to GE's W2XB in Schenectady on January 13, 1928. Shortly after, Jenkins applied for another experimental license and it was issued February 25, 1928.
In a nut shell, Jenkins had the second experimental license from the FRC, but the first government granted experimental television license. Below is a photo of Jenkins televising his "Shadowgraphs" presentation at his Washington DC offices.
The reason he chose silhouettes was because resolution was so low, that was about the only detail you could see on the tiny inch and a half screen. There's more on this fascinating inventor at the link below. Enjoy and share! -Bobby Ellerbee
http://www.tvquarterly.com/tvq_35_2/articles/Radio%20Finds%20Its%20Eyes.pdf