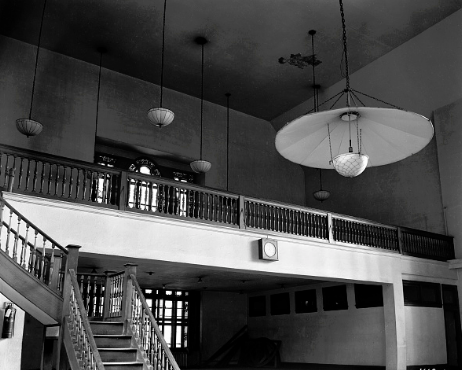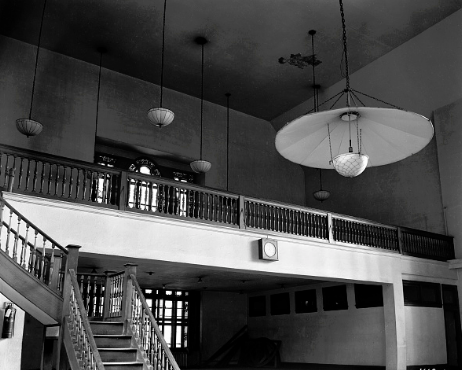 Starting From Scratch…The Earliest CBS Grand Central Studios Images
Starting From Scratch, Earliest CBS Grand Central Studios Images
In the fall of 1939, CBS began work on the area they had chosen to become their premier television studio facilities. When it was all said and done, Studio 41 and 42 were created in this space you see below, in this one gigantic hall. Studio 41 was 44 x 60, and 42 was 44 x 76, and they were divided by a removable wall.
As you look, keep the round windows in mind as that is the outside wall, and the arched windows on the opposite side are above an internal hallway. When the round windows are on the right, you are looking at Studio 41 and 42, when they are on the left.
There will be more detail on the photos, but before CBS took over, this had been the offices of the Grand Central Terminal's Federal Credit Union, that served the workers of the New York Central Railroad. A lot of television history was made here, and here is the starting point. Enjoy and share! -Bobby Ellerbee
The photo at the top of the page shows where the Studio 41 control room will be built. All of the railing and stairs will come down and the CR will be built in the lower opening. The small office with the many windows will remain intact as the film projection room and film will be projected directly into an Iconoscope camera suspended on a rolling track in the control room.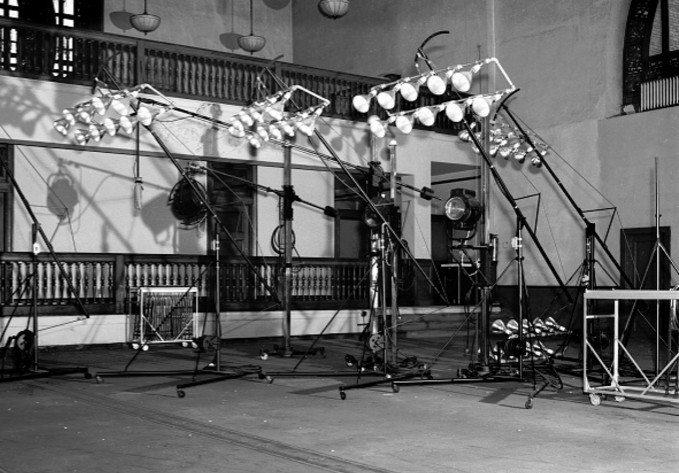 Above is the Studio 42 end with another set of small offices that will be torn out to construct the control room for 42. Notice that camera lights are already here, even before construction has started on this end. As you will see soon, camera work was being done in the studio, and I think Studio 41's control room was the first to be built and operative.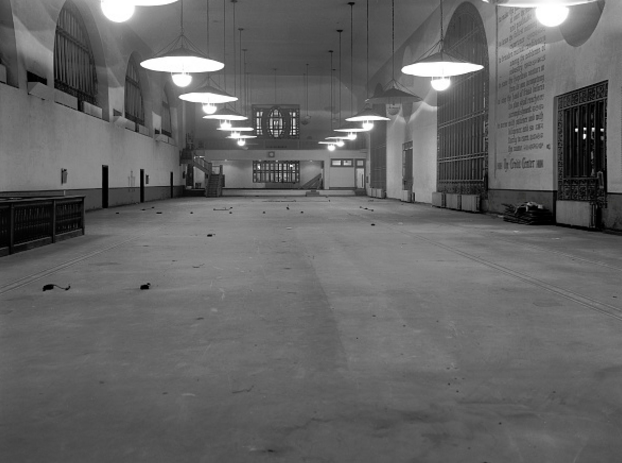 Above, we are looking from where the Studio 42 control room will be, toward the future Studio 41 control room area. Notice the outside wall is on the right, and the hallway that that access this space with doors is on the left.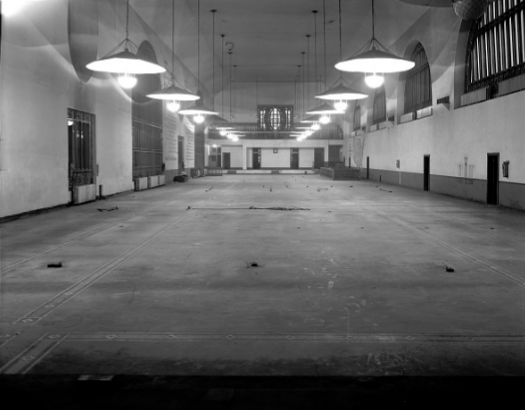 Above, we are looking toward the future Studio 42 control room, from the Studio 41 control room area, with the internal hallway on the right.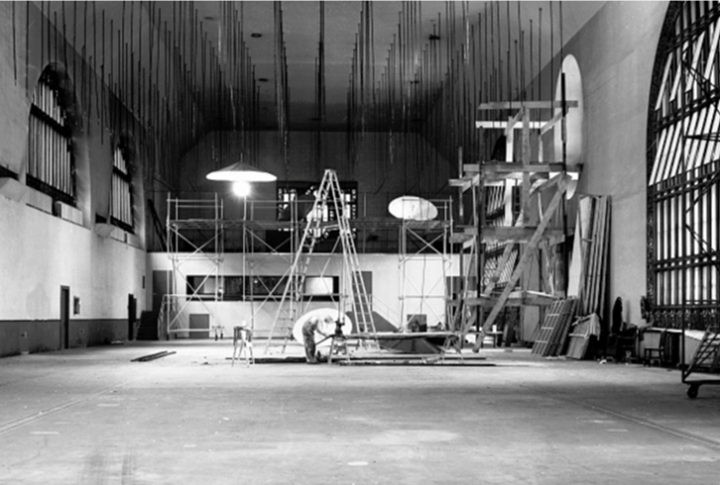 Above, Studio 41 control room with light grid hangers going in.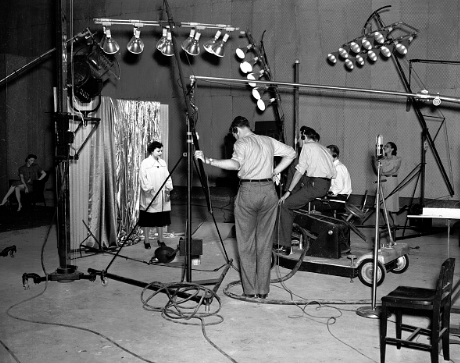 This is the first ever sighting of electronic cameras in use at CBS. Photo is dated September 1, 1939. This is an RCA Iconoscope camera is broadcasting test images of live subjects over the newly operational transmitter at The Chrysler Building. Notice these are the same lights that we saw here a month or so before while construction on the Studio 41 CR was going on. The walls are all covered with sound proofing now too.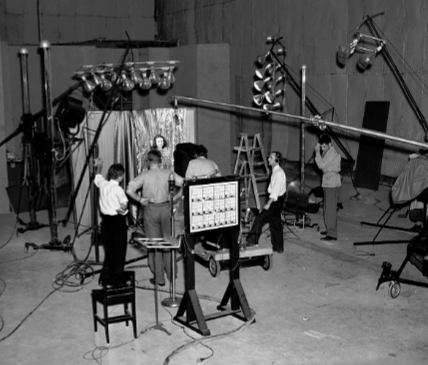 In the next 2 photos below, we can see a door to the hallway on the left wall, which makes this shot in Studio 41 with the CR behind the large set in the back.