Total Color Camera Sales, USA, 1954-1982, RCA & All Other Brands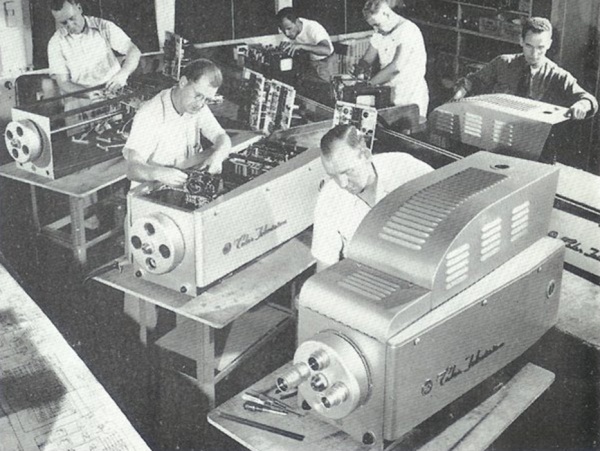 Total Color Camera Count for USA 1954-1982 from RCA, and 1964-1981 including all major brands
Thanks to our friend Lytle Hoover at Old Radio.com who has single-handedly collected volumes of information from the historic documents he has collected, we have for a few years now, had for a pretty good idea of how many RCA color cameras were sold in the US, and it's all because of Lytle's hard work on the charts below.
However, Lytle (below left, with Soupy Sales), has outdone himself. Under the RCA charts is a brand new creation that shows the total number of broadcast quality (High Performance) color cameras from all major brands that were sold in the US from the mid 1960s till the early 1980s.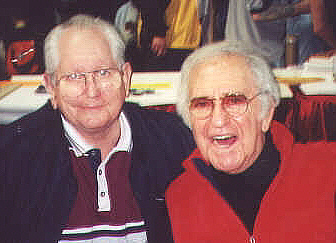 Aside from the number of cameras sold, this chart is uniquely handy in determining when specific camera models were made, because there is rarely any dates of manufacture for these cameras available! The list includes Philips Norelco, Ikegami, Marconi, GE and more. Again, thank you, Lytle!
Here is a little background on Mr. Hoover: After directing television for 12 years (which included a long period working with Soupy Sales in Detroit), Lytle joined RCA's Broadcast Equipment Division and became the Marketing Research Director from '68 though '82. Unfortunately, a lot of the valuable research Lytle compiled for RCA was lost…fortunately though, Lytle did have the foresight to save some of this information in his private files and has painstakingly reassembled these databases by hand. If you have for some reason not ever seen his photo history of RCA's Broadcast line of studio, transmitter and videotape equipment, as well as the Virtual Library of cameras held by private collectors, including yours truly, please visit the "Old Radio" site.
RCA MARKET ESTIMATES OF CAMERAS SOLD
Below are four charts compiled by Lytle Hoover and show the estimated number of cameras sold by RCA over the 30 year period of 1954 to 1984, starting with the TK40 and ending with the TKP47. Unfortunately there are no figures available to date that show the 1947 – 1953 information or any black and camera sales figures.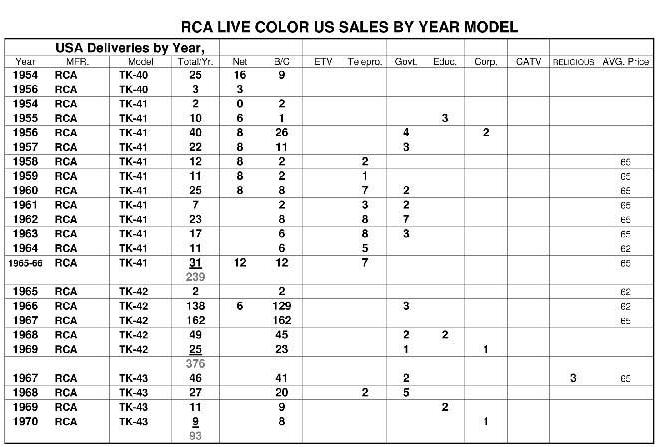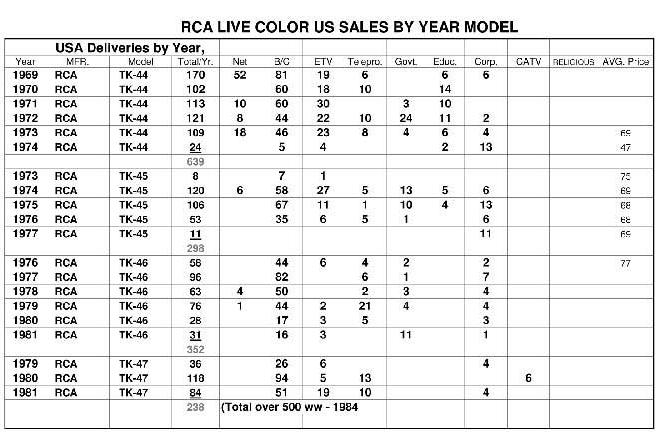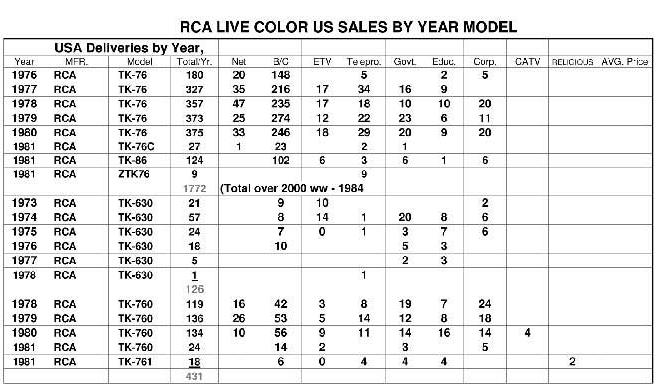 LIVE COLOR CAMERAS SOLD IN THE US BY YEAR AND MAKER
1964-1981 Includes all major brands other than RCA; H.P. = High Performance or commercial broadcast quality